First published September 13, 2012.
About the Series: Women of Reinvention
We consider ourselves pretty lucky to be surrounded by phenomenal women in the Women's Voices community—from our readers to our contributors to our staff and our board. As we learn about the intricacies of these women's lives, we see a common theme emerging: women reinvent themselves over and over again. We've decided to pay tribute to these women in our Women of Reinvention Series, acknowledging that for each of them (and you), the concept of reinvention takes on very different and nuanced meanings, and is often redefined at various points in our lives. For some women, reinventing themselves is about survival; for others, it's about new beginnings; and for others, like Paige Morrow Kimball, it's simply about adding to who you already are.
Paige Morrow Kimball is standing at yet another frontier in her life. She just wrapped up shooting her film, "Ending Up." She'll tell you that the process was like giving birth. "Nine months ago, I wrote it, developed it, produced it, and now it's being edited."
Paige is used to wearing multiple hats and conquering many frontiers, personal and professional. These days, she's added director, producer, writer, and actor to mother of two and wife. Her film writing and directing credits include: OMG! I'm Knocked Up, a comedy spoof of a popular reality TV show; Slipped, a romantic-comedy short; and her current comedy Ending Up, scheduled to be released in 2013.
The film tackles the nuances of divorce via the lives of four women in their forties. One of those women, Sadie, is about to be divorced. In a true demonstration of friendship, solidarity, and newly found freedom, her friends throw her a 'divorce party.' And so begins the "Ending Up" adventure. Although the film is framed as a comedy, Paige hopes it will open up substantive conversations about how we live our public and private lives. "We go from married to divorced to practical strangers," she says. "And we often don't tell the people who are closest to us the real truth about who we are."
For Paige, reinvention is about layering. "It's not about starting all over, but about building on the foundation." As she embarks on this frontier, she candidly shares with us that the journey so far has been one of collaboration and friendship; of finding support in surprising sources; of learning to not be so hard on herself; of seeing the stepping stones in setbacks; of finding the courage to fail (we love that!); and of the discipline it takes to step out of the box.
How was the idea of Ending Up birthed?
My parents were divorced after 13 years of marriage. When my husband and I celebrated our 10th anniversary, I tried to imagine what it would be like if we ever got divorced. After all that time together and with two children, our lives were impossibly intertwined. How would we go about the business of separating our lives? Where would I live? What would I do? How would I begin again? I wanted to explore the ironies of going from being intimate partners/family members to being virtual strangers and the comedic aspects of starting over in the middle.
Then I developed a character for an audition for a feature film: a recently divorced woman who was at a karaoke bar celebrating the finalization of her divorce with her friends. I made a T-shirt that said "Divorce Rocks" and performed the Blondie song "One Way or Another." It was funny and I got called back. Ultimately, I didn't get the part . . . but the idea for a film was born!
What is your personal message for women via this film?
The film is about rebirth . . . starting over in the middle. I believe that in this country there's a misconception that when you hit 40, you should have arrived to the place you are going by now. That it marks the end of something. It's actually an incredibly fertile, creative, and productive time. It's hardly the end! It's only the beginning of the middle.
The film is also about coming into your own, letting go of control, and letting go of the false idea of perfection. To live our life fully as we go through our 40s, we must know that we are enough, trusting ourselves so we can truly enjoy the ride, with all its ups and downs. I want to give people hope through the tough times. Knowing that when one part of life ends, the next is just beginning.
What setbacks have you had, and how did you deal with them?
I started writing the short screenplay in December of 2011 as a submission piece for the American Film Institute's Women's Directing Program. Originally entitled Divorce Party, it pretty much wrote itself. The film had been in my brain for months and it poured out of me in one eight-hour session. The film wasn't accepted for the program, and I was incredibly disappointed. I was also very surprised . . . I thought the screenplay was really good!
One of the hardest things to do when you're rejected is to decide the rejection is not personal. Somehow, I turned my discouragement into positive fuel. I didn't sit around in the "woe is me" state for long. I was determined to get this film made—the story deserved to be told, and I didn't have to rely on someone else to do it. That was a huge personal transition point for me. The film and the journey of my main character, Sadie, really mirror this personal transition.
Tell us about your team. Where does your creative support come from?
Kathleen Keagy, the producer of Ending Up, is a fellow mom at my daughters' elementary school. Kathleen and I worked on a school festival together and we totally clicked! We worked so well together, in fact, that I asked her if she would produce the film. At the time, she was starting PrimeImpulse, a multi-media company that supports artists in developing their creative projects. She had not produced a film before, but I knew, with her theater directing background and her organizational skills, she'd be a natural at it. Was I ever right! She is incredibly creative, amazingly resourceful, and has a great communication style—people naturally want to help her. Believing in her was one of the best instincts I have ever had, because she also believed in me! I could never have done this film without her constant support, perseverance, and creative input.
Another mommy friend from our school is a wonderfully talented actress named Jenica Bergere. The moment I saw her in the film Safety Not Guaranteed, in an incredibly well-crafted and highly nuanced role, I knew she was my leading lady. We gave her the script and she connected with it, committing to being a producer and to playing Sadie. Jenica was amazingly helpful in developing the script. She's read thousands of scripts over the last 20 years and gave me great feedback and notes. Once she was cast, other actors were immediately interested, and wanted to work with her.
Did your life-experience make you more cautious, or more of a risk-taker, as you immersed yourself in this project?
Probably more of a risk taker, because I knew that even if we did fail, if we didn't raise the funding, or if the film was awful or incomplete, that my kids would still love me, my husband would still love me, the rest of my family and my friends would still love me. I'd still be me. Having the foundation of knowing who I am and that I'm enough just being me, gave me incredible strength and the courage to fail.
What have you had to compromise, sacrifice, or let go along the way?
The greatest sacrifice was time spent away from my kids and husband this summer. We were on vacation on the East Coast and I had to work pretty much the entire time on rewrites and fundraising. I felt a lot of guilt when I'd work all day and night and not get to spend much time with my girls.
But then one day in the middle of the Kickstarter fundraising campaign, they both came to my desk, each holding a dollar bill in their hands and they said, "Mommy, we want to donate to the film." That was the most amazing moment for me. I realized that even with all the sacrifices they were making, they were also benefiting from me being a good role model to see the project from beginning to completion.
What, if anything, scared you about making the film? Was that fear substantiated?
I was most scared about asking friends and family to chip in and donate money to the film. Asking for money is so hard! I'd much rather give. Also, once I got people to support me, I was afraid of letting them down. Hopefully that fear will not be substantiated . . . stay tuned!
Where did you find support in the last place you expected it?
The support we received came from everywhere, and it was overwhelming. Our friends and our artistic community got behind us and contributed to the Kickstarter campaign. (My ex-boyfriend from twenty years ago donated! That was quite a shocker.) Our families got behind us and rallied their friends.
Some of our fellow mom friends jumped in and helped on the shoot; our costume designer, Maria Sundeen. was a mom from my kids' former preschool; our still photographer, Holly Connors, is a mom from elementary school. A friend of a friend of a friend (really), Carla Ward, came and baked a gorgeous wedding cake . . . twice! Our co-producer, Amadaes Baj, co-wrote a song overnight with musician Danny Kastner and he performed it for us days later on camera. A bunch of my actor friends from various classes and films I've been in were extras in our restaurant scene. I felt so loved and supported from so many areas of my life. There was such generosity of spirit: everyone participating because they cared.
What does reinvention mean to you? How do you define it for yourself?
To me, reinvention is about layering. We don't stop being who we are, we just become more. When I became a mother, I didn't stop being who I was before. I was still me, with a deepening of self. It's not about starting all over, but building on the foundation.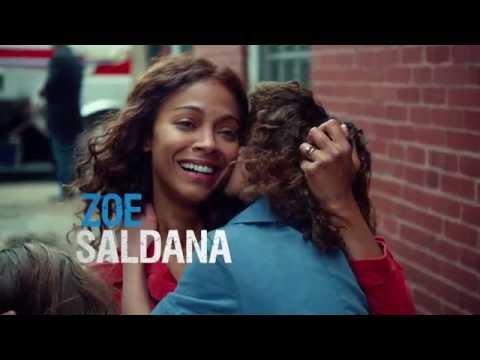 I remember taking a creative writing course in college. Each week, someone would read what he or she had written and the rest of the class would critique it, gently at first but with greater gusto as the semester progressed. One day, we were working on memoirs; the professor and an aspiring author ended up in a heated debate. The student petulantly defended his work. "But, that's what really happened!" he insisted. I can't remember what his story was about. But, I do remember the professor's response. "Just because it's true doesn't make it a good story."
By all accounts, writer/director Maya Forbes' film Infinitely Polar Bear is true. And while it isn't always what my long ago professor might have called "a good story," it's a powerful memory piece and a moving tribute to a loving family making the most of difficult times. In the movie, father of two Cameron Stuart (played by an electrifying Mark Ruffalo) suffers from bipolar disorder, as Forbes' father Donald Cameron Forbes did in real life.
Maya Forbes is the eldest daughter of a mixed race couple, born in Cambridge, Massachusetts in the late 1960s. Her father was a member of a staunch Brahmin family (she's related to Secretary of State John Forbes Kerry among other Boston elite). But thanks to his unconventional personality — not to mention his African-American wife — the family's purse strings remained tied. In order to support the family, Forbes' mother accepted a scholarship to Columbia University's Business School, leaving Forbes and her younger sister in the care of their father for 18 months. It's this period of upheaval that Forbes has brought to the screen.
In Infinitely Polar Bear, it's hard to know where fact ends and fiction begins — or, more likely, where the adult's memory has smoothed over the child's experience. Other than burying (protecting?) the Forbes family name, the stories are remarkably similar. One detail that has been embellished is the source of the movie's title. In real life, Donald Cameron signed himself in as "Infinitely Polar Bear" on one of his several stays at McLean psychiatric hospital. In the film, the words are put into the mouth of daughter Faith, too young to understand the term "bipolar." It's a moment of crafted cuteness that doesn't ring quite true when so much of the movie does. In fact, one of the most poignant aspects of the film is how mature Cam's two daughters are. They have to be.
When we first meet Cam, he's taking his girls on a jaunt through the woods. They're in nightgowns and rubber boots and not very happy about the situation. Cam proposes that they hunt for mushrooms to cook something special for their mother. "She's going to be so happy that I kept you out of school today!" he announces. His older daughter Amelia quickly challenges him, "Does she know you lost your job?"
Cam's Peter Pan behavior degenerates quickly. By scene two, mother Maggie is trying to escape with the girls. In bright red briefs and little else, Cam rides his bike up to the hood of their car and wrenches some pivotal piece out of the engine, holding it up and screaming at them "I am not manic!" The girls are clearly terrified and even Cam realizes he's gone too far. "Your father loves us," Maggie explains. "He's just very sick right now."
The breakdown forces the family to leave their idyllic country life and move to a tatty rent-controlled apartment while Cam recovers at the hospital. Maggie finds it more and more difficult to make ends meet and the two bright girls are forced to go to the local public school where, they're warned, they're going to get their "A kicked." Striving for a better life, Maggie applies to business schools. With Cam on his meds and doing better, she decides it's time for him to take over parenting. It will be good for him, she asserts. He's ready.
But is he ready? Not exactly. There's no question that Cam loves his daughters — and his by now estranged wife — with all his heart. But, his condition is unstable at best. Over the course of the 18 months Maggie attends Columbia, the girls ride an emotional roller coaster, parenting more often than they are parented. Cam builds imaginative (and expansive) inventions in their tiny apartment. He makes chocolate truffles from scratch. He stays up all night to sew a flamenco skirt and teaches the apartment building's kids karate. But, he also flies into rages, frightens the neighbors, self-medicates with beer ("It works better for me than the lithium.") and leaves the girls alone overnight when things get too tough.
In this iteration of The Netflix Five, we share with you five compelling films directed by five equally compelling women directors—all streaming on Netflix.
1.
The Kids Are Alright (Directed by Lisa Cholodenko, 2010)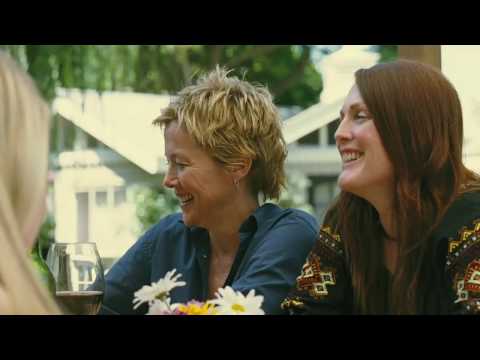 Academy Award®-nominees Annette Bening and Julianne Moore star in this funny, smart and vibrant portrait of a modern American family. Nic (Bening) and Jules (Moore) are your average suburban couple raising their two teens, Joni (Mia Wasikowska) and Laser (Josh Hutcherson), in Southern California. But when the kids secretly track down their "donor dad," Paul (Mark Ruffalo), an unexpected new chapter begins for everyone as family ties are defined, re-defined and then re-re-defined.
.
2.
Lost in Translation (Directed by Sofia Coppola, 2003)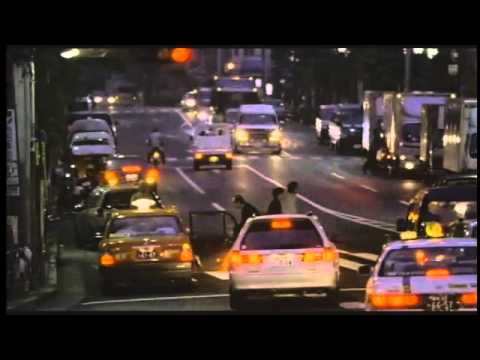 Bob Harris (Bill Murray) and Charlotte (Scarlett Johansson) are two Americans in Tokyo. Bob is a movie star in town to shoot a whiskey commercial, while Charlotte is a young woman tagging along with her workaholic photographer husband (Giovanni Ribisi). Unable to sleep, Bob and Charlotte cross paths one night in the luxury hotel bar. This chance meeting soon becomes a surprising friendship. Charlotte and Bob venture through Tokyo, having often hilarious encounters with its citizens, and ultimately discover a new belief in life's possibilities. Shot entirely on location in Japan, Sofia Coppola's Lost in Translation is a valentine to the nature of close friendships and to the city of Tokyo.
.
3.
Boys Don't Cry (Directed by Kimberly Peirce, 1999)
Based on a true story, Boys Don't Cry was adapted from the life of Brandon Teena, born Teena Brandon, a woman who chose to live her life as a man and suffered tragic consequences as a result. A true story about hope, fear, and the courage it takes to be yourself, Boys Don't Cry is critically acclaimed and was nominated for two Golden Globe Awards.
.
4.
The Piano (Directed by Jane Campion, 1993)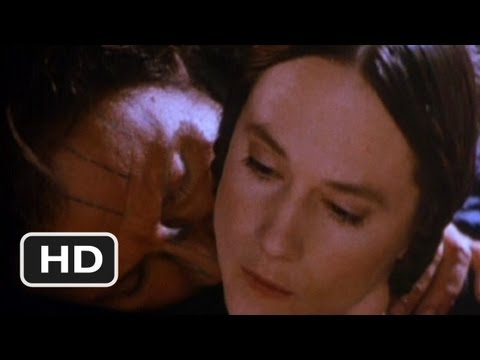 Set in 1851, this is the tale of a mute Scottish woman, Ada, who arrives in colonial New Zealand for an arranged marriage, with her precocious young daughter and beloved piano in tow. Her practical new husband refuses to transport the piano to their home and makes a deal with his neighbor, George Baines, to take the piano off his hands. Attracted to Ada, Baines agrees to return the piano in exchange for a series of piano lessons that become a series of increasingly charged sexual encounters. As pent-up emotions of rage and desire swirl around all three characters, the savage wilderness begins to consume the tiny European enclave.
.
5.
Paris Is Burning (Directed by Jennie Livingston, 1990)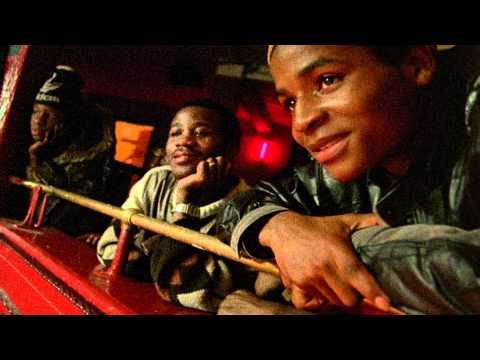 Jennie Livingston's iconic documentary offers an intimate portrait of the Harlem drag balls, where rival fashion "houses" compete for trophies and cash prizes in categories like "face," "femme queen realness" and "voguing." Winner of a Sundance Grand Jury Prize, Paris Is Burning celebrates how one group of New Yorkers, for whom racism, poverty, and homophobia are all too real, create a world of sustenance and joy.
Today is the day! It's time for red carpets, teary speeches, and bets lost and won. We are live-blogging the Oscars tonight to cheer on our favorites and dish about the absurdities.
Starting at 7 p.m. (EST) tonight, Sunday, February 22, we'll be watching the 87th Annual Academy Awards, hosted by Neil Patrick Harris.

Join us right here, cheer along, scroll down, and comment. (Log in any time during the ceremony that you feel the urge to opine.) We welcome your remarks—as short or long as you like. Comments will be screened before we post them, and our online chats are famously civil (if a little catty sometimes about fashion). Feel free to share your point of view. Feel free to share links and photos—and Tweets @womensvoices, too!

It's time for THE red carpet of the award season, competing predictions, and some good laughter. We've made a tradition, at WVFC, of live-blogging the awards ceremonies as they happen, to cheer on our favorites and dish about the absurdities.
On Sunday, February 22, we'll be watching the 87th Annual Academy Awards, hosted by Neil Patrick Harris. We are excited at the idea that you, our Women's Voices readers, will join us and cheer along. We'll be Oscar Central, and will commence our live blogging at 7 p.m. (EST). To join us, simply visit our home page on Sunday, click on our Oscar Central post, and comment. (Log in any time during the ceremony that you feel the urge to opine.) We welcome your remarks—as short or long as you like. Comments will be screened before we post them, and our online chats are famously civil (if a little catty sometimes about fashion). Feel free to share your point of view.

Today is the day! It's time for red carpets, teary speeches, and bets lost and won. We are live-blogging the Oscars tonight to cheer on our favorites and dish about the absurdities.
Starting at 7 p.m. (EST) tonight, Sunday, March 2, we'll be watching the 86th Annual Academy Awards, hosted by Ellen DeGeneres. As our Chris Lombardi notes, "This year, we found plenty to cheer—Ellen De Generes as host, a pioneering Academy president, a field of Best Actresses all of whom fit WVFC's profile—while noticing that Hollywood still doesn't quite know how to celebrate us properly."

Join us right here, cheer along, scroll down, and comment. (Log in any time during  the ceremony that you feel the urge to opine.) We welcome your remarks—as short or long as you like. Comments will be screened before we post them, and our online chats are famously civil (if a little catty sometimes about fashion). Feel free to share your point of view. Feel free to share links and photos—and Tweets @womensvoices, too!

It's time for THE red carpet of the award season, competing predictions, and some good laughter. We've made a tradition, at WVFC, of live-blogging the awards ceremonies as they happen, to cheer on our favorites and dish about the absurdities.
On Sunday, March 2, we'll be watching the 86th Annual Academy Awards, hosted by Ellen DeGeneres. As our Chris Lombardi notes, "This year, we found plenty to cheer—Ellen De Generes as host, a pioneering Academy president, a field of Best Actresses all of whom fit WVFC's profile—while noticing that Hollywood still doesn't quite know how to celebrate us properly."

We are excited at the idea that you, our Women's Voices readers, will join us and cheer along. We'll be Oscar Central, and will commence our live blogging at 7 p.m. (EST). To join us, simply visit our home page on Sunday, click on our Oscar Central post, and comment. (Log in any time during  the ceremony that you feel the urge to opine.) We welcome your remarks—as short or long as you like. Comments will be screened before we post them, and our online chats are famously civil (if a little catty sometimes about fashion). Feel free to share your point of view.

In this week's Wednesday 5: Filmmaker Paige Morrow Kimball talks about sexism in the Hollywood; a new documentary on Angela Davis documents the woman behind the activism; Margaret Thatcher's notable "badass" moments; the loneliness of being the "boss-lady"; and a photographer captures the toys that make us happy.
1.
Paige Morrow Kimball: "How Can There Be Room for Me?"
One of our favorite women behind the camera, Paige Morrow Kimball, director of Ending Up, a film for and about women over 40 who are starting over, recently wrote about the importance of finding a mentor (at any age) and supporting other women. She recently attended the 2013 Directors Guild of America (DGA) Women of Action Summit in Los Angeles. There, women in all fields of the film industry talked candidly (and sometimes heatedly) about the sexism they've encountered in Hollywood. After overhearing a well-known film director lament her unsuccessful quest to get into directing television, Paige writes that she felt equally inspired by and discouraged at the possibilities for women:
I was inspired by the abundance of creative ideas for ways to expand our opportunities. And I felt discouraged because there were so many powerful, successful women present—much more powerful and successful than I am—and they were having a hard time getting hired. With these women competing for the same jobs, how can there be room for me?
So, what will Paige do? Exactly what she's already been doing: "Continue making films by, for and about women, and personally try to hire as many women as possible. (On Ending Up, all the key positions were filled by women except for one.)"
Read more about Paige's film Ending Up at paigemorrowkimball.com
RELATED:
Paige Morrow Kimball: Making Films About Women in the Middle
Women of Reinvention: Paige Morrow Kimball
2.
Angela Davis: The Life of an Activist
When we think of the 70-year-old activist Angela Davis, we think of someone who, despite the controversy surrounding her life, has consistently and tirelessly "emphasized the importance of building awareness for economic, racial and gender justice." More than 40 years after she was acquitted of charges surrounding the 1970 murder of Judge Harold Haley in California comes a documentary by Shola Lynch, Free Angela and All Political Prisoners, about the events related to the trial and Davis's subsequent life as a branded "fugitive."
Documenting the lives of women of color who have made a difference in our nation's politics is nothing new to Lynch. She also directed the 2004 documentary on Shirley Chisholm (Chisholm '72: Unbought and Unbossed), the first African American woman elected to Congress (this was in 1968).

"Free Angela And All Political Prisoners" Trailer
3.
Margaret Thatcher
In the last few days, much has been said and written about Margaret Thatcher, whose controversial reign as prime minister of the United Kingdom from 1979 to 1990 has left many conflicted about how to view her legacy. Despite one's personal feelings on how she wielded power, there is no denying that the woman was a force to be reckoned with. The folks over at BuzzFeed, in fact, have called Thatcher a "badass" and have created a list of some of more notable "badass" moments. In doing so, we're reminded of the many barriers she broke down for women and gender rights in her not-so-subtle way:
She was elected to Parliament in 1959—a time when only 4% of its members were women.


She was one of only a few conservatives to support the decriminalization of homosexuality in the U.K. in 1966.

She became the U.K.'s first female (and, so far, only) prime minister in 1979.

She managed to raise twins—as she gained substantial political power—and was regularly home "in time to do the washing up."

She made the blue power suit iconic.

She was elected three times to lead a political body of men who regularly mocked her for being a woman.
Margaret Thatcher on Weakness of European Countries
4.
Lonely at the Top: Being a Lady Boss Without Mentors
Despite all the talk about 'leaning in,' things aren't that simple (they never really were). Ann Friedman writes in New York magazine that when she became a boss at the young age of 29, there were no mentors to be found; in fact, she "didn't know what a good boss looked like either." In what she calls, "boss-lady isolation," Friedman lays out the lay of the land:
Of the handful of older women I'd worked with, some seemed to be resentful of me, prone to lectures about how hard they had it in the deeply sexist early days of their career. Others weren't exactly hostile, but still kind of cold. A few clearly wanted to mentor me, but had to be home at 5 p.m. every day for their second shift. And there was also a whole swath of women aged 30 to 40 missing entirely from the workplace, due to the Mommy Gap, which may help explain the existence of twentysomething bosses in the first place.
Friedman concludes, somewhat sadly, somewhat realistically, that for many women, the "top" will always be a lonely place.
Read more at New York magazine.
5.
Toy Stories, by Photographer Gabriele Galimberti
For this week's dose of gratitude, we share with you the work of Italian photographer Gabriele Galimberti, whose project, Toy Stories, features children from around the world posing with their most prized possessions. It's a beautiful and heartbreaking look into (1) the things that make us happy, and (2) how much—and equally, how little—some of us need to make us happy.

Maudy, from Kalulushi, Zambia. Favorite toy: box of sunglasses found in the street.
Yesterday morning, the Academy of Motion Picture Arts and Sciences pulled its annual dirty little trick on Hollywood. Anyone who is anyone in the industry had to be up (and in some cases, like poor little beautiful, talented young Emma Stone), pressed and dressed, and ready for their close-up . . .  by 5:30 a.m., Hollywood time.
The Oscar nominations were broadcast live, and those of us on the East Coast (already well into our day at a more civilized hour) could hear the results at the same time as the celebrities. The hosts, Seth Macfarlane and the aforementioned "lovely and talented" Stone, were fresh and engaging, with clever quips and a lot of good-natured inside jokes about the Awards and the Awards process.
The biggest disappointment was that, despite critical acclaim (and much controversy), the film Zero Dark Thirty did not achieve a Best Director nomination for Kathryn Bigelow. It was nominated for Best Picture, but Bigelow, the only female Best Director winner in Academy history, was passed over.
This is nothing new.
As a winner, Bigelow is the sole member of an extraordinarily exclusive club. Even as a nominee, she can count only three others: Lina Wertmuller for Seven Beauties (1976), Jane Campion for The Piano (1993), and Sofia Coppola for Lost in Translation (2003). Not a whole lot of room for women at the top, apparently. Hollywood likes to think of a movie's director as "da man." Literally.
Meanwhile, this year follows an equally disturbing trend. Over the years, several movies have been recognized as Best Picture candidates without Best Director recognition for their female directors. These include Children of a Lesser God (1986), directed by Randa Haines; Awakenings (1990), directed by Penny Marshall; The Prince of Tides (1991,) directed by Barbra Streisand; Little Miss Sunshine (2006), directed by Valerie Faris (and Jonathan Dayton); An Education (2009,) directed by Lone Scherfig; The Kids Are All Right (2010), directed by Lisa Cholodenko; and Winter's Bone (2010), directed by Debra Granik.
Ms. Bigelow is surely disappointed, but she is in damn fine company.
In all fairness, this year other—decidedly male—directors have been snubbed as well. Quentin Tarantino and Ben Affleck were passed over, although their films (Django Unchained and Argo, respectively) were given the nod for Best Picture.
Given that there are nine Best Picture nominees  but only five for Best Director, this has to happen. It's just that it would be nice to see the scales tip toward the women once in a while.
The good news for female audiences of a certain age lay in the Best Supporting Actress category, where two actresses over the age of 60 were named, and the average age of the nominees is nearly 50. They include Amy Adams (38) for The Master; Sally Field (66) for Lincoln; Helen Hunt (49) for The Sessions, and Jacki Weaver (65) for Silver Linings Playbook. The youngest is Oscar-favorite Anne Hathaway (30), but she should get extra credit for aging at least ten years—between starving herself, shearing her hair, and contracting consumption—onscreen in Les Mis.
On the other hand, it was a banner year for women of all ages. This year marked not only the industry's oldest Best Actress contender, but also its youngest. Emmanuelle Riva was recognized for her moving portrayal of an elderly stroke victim in Amour. Riva will celebrate her 86th birthday on the day the Oscars are awarded (I can think of a very nice present for her, can't you?). And diminutive Quvenzhané Wallis was recognized for Beasts of the Southern Wild at the tender (if rather explosive) age of 9. She was only 5 when she auditioned at a local library, beating out 4,000 other children for the incredible role of Hushpuppy. Other nominees include Jessica Chastain (35) for Zero Dark Thirty; Jennifer Lawrence (23) for Silver Linings Playbook, and Naomi Watts (44) for Impossible.
The 85th Academy Awards will air on February 24. We'll be live blogging throughout the event—from red-carpet snarking through to the Best Picture at the bitter end. See you there.
"Most of us are creative because we saw another woman do it," Lizz Winstead (right)  said last week at Barnard College.
Winstead, the acclaimed comedian and co-creator of The Daily Show, was addressing a roomful of her peers. One was the first woman to win a Tony for direction in musical theater, one had just received an Academy Award nomination, another had created NBC's newest hit comedy. It was  opening night of the Second Annual Athena Film Festival, and these women were about to receive awards that  "recognize extraordinary women for their leadership and creative accomplishments."
The festival, which ran February 9 to 12, came a few weeks after a disappointing round of Oscar nominations that featured no woman Best Director nominees and spotty results for women elsewhere; a panel in which a top Hollywood director was quoted by none other than George Clooney as refusing to cast an actress with whom he did not want to have sex; and the newest University of California study on gender inequality in Hollywood,  which reported that "male roles far outweigh those for women, females are far more likely to be scantily dressed," and the gender of films' creators had an impact on all of it.  After the study's release Stacy L. Smith, professor at USC Annenberg School for Communication & Journalism, issued a call to action via the Los Angeles Times: "Females represent half of the population and half of moviegoing audiences, but they don't hit a third of the characters. Male consumers aren't the only ones going to the movies, but our cultural storytellers today are male."
It was to change that bleak picture that the Athena Film Festival was established last year by Barnard's Athena Center for Leadership Studies, in partnership with the nonprofit Women and Hollywood. Athena Center director Kathryn Kolbert and Women and Hollywood's Melissa Silverstein were on hand at awards night, and WVFC favorites Katie Couric and Gloria Steinem were present to introduce the five inaugural awardees. Each so honored, in turn, was asked to name a woman whose inspiration and support had been key to her success.
Theresa Rebeck—whose "Excellence as a Playwright and Author of Films, Books and Television"  includes Seminar, currently on Broadway; co-authorship of  the Pulitzer-nominated  Omnium Gatherum;  and years writing and producing Law & Order and NYPD Blue as well as the current Smash—named another group of honorees:  Diablo Cody, Dana Fox, Liz Meriwether, and Lorene Scafaria. The group of friends and colleagues, known as "the Fempire, was honored for "Their Creativity and Sisterhood." They couldn't be present to receive the awards in person because "we are working our butts off in this male-dominated industry," they wrote in a message.
Rachael Horovitz, honored "for her Exceptional Talents as a Motion Picture Producer,"  from HBO's Grey Gardens to the Oscar-nominated Moneyball, named as her inspirer 92-year-old Priscilla Morgan, who, with her husband, composer Gian-Carlo Menotti, worked to bring the Spoleto Festival to the United States. As an agent in the 1950s, Morgan represented Arthur Penn, John Frankenheimer, and others on Broadway and NBC's pioneering Philco Playhouse on TV. Horovitz met Morgan "when I was 5 years old and she came with my father to Spoleto," Horovitz said. "She couldn't be here, but she has inspired me ever since."
Dee Rees, director of the new film Pariah and chosen with producer Nekisa Cooper for "Impact as Emerging Filmmakers,"  named her Liberian grandmother for her survival, while Cooper gave a shout to Ava duVernay, filmmaker and founder of AFFRM, the African-American Film Festival Releasing Movement. "She left a successful career in public relations, " Cooper said, "has made TWO award-winning films already, and she has helped so many of us. She is not only my friend—she is really,  truly a model."
Next, honored for "Her Vision and Courage as an Exemplary Director," was Julie Taymor,  introduced by Gloria Steinem as  "the first person about whom I spontaneously used the word genius."  Steinem added that Taymor "is a joy to work with" and that "she has brought the world together"  with travels to create productions in Japan, Africa and elsewhere. Taymor herself named multiple inspiring women, including Frida producer Sarah Green and Lynn Hendee, who stayed with Taymor and The Tempest  and "was there in Hawaii when we ran out of money and couldn't even afford to do the tempest!" Another was the late Laura Ziskin, "who pulled together the money for the movie I am working on now," and was also the namesake for the evening's last award: the "Laura Ziskin Lifetime Achievement Award."
To introduce the latter was Couric, who had worked with the venerable Ziskin on one of her last big productions, the creation of Stand Up for Cancer. "Laura told me," said Couric, that "'in the 1980s AIDS activists brought all of their game to the fight. That's what we have to do now.'  In September 2008," Couric added.  "we brought all three networks together and raised millions. That was Laura. She lived and fought until the day  she died."
Accepting the award, Ziskin's daughter reflected that when she started in 1978, Ziskin "was often the only woman in the room . . . she had to look a little deeper. That's how she found Fight Club: she didn't accept the word no." 
For the next four days, the festival would continue in that same spirit, with panels, screenings, and brainstorming sessions in which veterans offered tips to emerging or aspiring filmmakers. BriAnna Olson, currently directing short commercial films like this GemGirls music video featured on NPR, was thrilled with Friday's panel "From Script to Screen," featuring Pariah's Nekisa Cooper, Precious producer Lisa Cortes, and Mary Jane Skalski (The Station Agent), among others.
"It was fabulous," Olson told me. "I learned a lot, and it was great feeling to be part of something larger—that there's not this huge gap between me and the film world."
Still to come: Film reviews and more festival details, including how Gloria Steinem stopped hating the HBO film about her.
As some of you know, we LOVED being able to cover the Athena Film Festival last year, bringing you advance word of films like Mighty Macs and Miss Representation as well as adding to Oscar buzz for women-directed films such as Winter's Bone. We're thrilled to announce that we will be there again at this year's Festival. Check out the trailer below, via Women and Hollywood, and the festival schedule, and let us know which of those films you really want us to write about for WVFC—and/or whether you plan to join us!
Well,  our feelings Sunday night were  widely shared. "Worst. Broadcast. Ever," wrote Roger Ebert, while  we weren't alone in our speculations about one co-hosts's mental state: Gawker asked openly, "Was James Franco Stoned When He Hosted the Oscars?" Meanwhile, Melissa at Women&Hollywood was as disappointed in the night as she and we expected. "The Oscars followed the usual path and having male winner after male winner, especially in the creative and the high profile awards." She added the same point our Dr. Pat did on Sunday: "You got a sense that the Oscar folks … seemed to want to make a big deal of Kathryn Bigelow giving out the best director Oscar so she got a special introduction from Hilary Swank. Gee whiz we know that last year a woman won and this year we have no female nominees but …. It just made the disparity more glaring."
The similar dearth of artists of color even nominated this year, made the Academy's In Memoriam tribute to Lena Horne evoke mixed feelings. But Halle Berry's presentation was class itself, worth sharing and honoring.
And we're still thinking about Sandra Bullock's grace on the red carpet, knowing that everyone watching was aware what kind of a year she has had. Watch her, below, speak with signature grace about what her new baby thought of her breathtaking designer gown.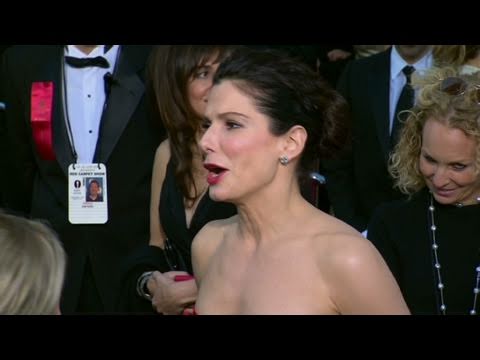 I was recently reminded that progress rarely travels in a straight line. Indeed, Gloria Steinem has noted that progress and backlash tend to travel together.  She suggested that we learn to embrace backlash, as it affirms that we've made some significant progress.
This year's Oscar nominations may not represent a deliberate backlash, per se.  But for those of us who noticed and welcomed the diversity of recent years, it is disheartening.  Not only are women conspicuously absent from the Best Director nominations (despite the inclusion of two films directed and written by women in the Best Picture category), but the entire awards evening threatens to be a celebration of white people making movies with, for, and about white people.
Last year, feminist Hollywood watchers rejoiced as Kathryn Bigelow won the Academy Award for Best Director for The Hurt Locker, an historic first for a woman director. The same evening, the industry celebrated Precious, a powerful film about a distinctly disenfranchised young woman: poor, black, illiterate, pregnant. And within the last decade, we've seen actors of color win Best Actress (Halle Berry for Monster's Ball) and Best Actor (Denzel Washington for Training Day, Jamie Foxx for Ray, and Forest Whitaker for The Last King of Scotland).
This week's Oscar nominations seem to be announcing that Hollywood is back to old-fashioned business as usual. I don't think the issue is prejudice in the Academy's award nomination process. Rather, it's a more systemic problem with regard to the movies and directors that are greenlighted and bankrolled by Hollywood's movie machine. That machine is about making money as much as – arguably more than – making movies. And clearly there remains a perception that movies about white men (with or without superhero costumes) blowing things up equal box office gold. It's a self-fulfilling prophecy. Throw enough star power, special effects, and promotional budget against a property and it can't help but attract attention. And that makes it harder for smaller movies – many proposed by women, African-American, Latino, or Asian-American filmmakers – to be made. And so it goes.
I don't mean to sound bitter and humorless. I really do love the movies, and I appreciate the people who make them.  There are some wonderful films nominated this year, and some powerful performances being recognized.
For the second year in a row, the Best Picture category includes ten rather than five nominated films. I have mixed feelings about this trend. It reminds me of a debate I'm often engaged in as a mother. Should everyone get a medal? Should all the soccer teams walk away with a trophy? Or do we need to get a little tougher and say, "There are winners and losers. Deal with it."
Surely, expanding the list was a business decision; I doubt the Academy did so to avoid hurt feelings. But it brings up some interesting issues. What is the prospect for a movie nominated for Best Picture but not Best Director? (Not very good, I'm afraid.) On the positive side, it has broadened the field and improved the odds for nominations of smaller or independent films. Two examples this year include Winter's Bone and The Kids Are All Right – both directed by women.
The complete list of Best Picture nominations also includes Black Swan, The Fighter, Inception, The King's Speech, 127 Hours, The Social Network, Toy Story 3, and True Grit. It is a remarkable list of movie genres, if not a model of diversity in terms of moviemakers. We've covered animation, Westerns, and triumph of the human spirit, as well as horror, history, and high tech. Well done.
Notably absent from the Best Director category are Lisa Cholodenko for The Kids Are All Right and Debra Granik for Winter's Bone. These talented and visionary women may, however, be awarded for their original and adapted screenplays respectively. Despite Kathryn Bigelow's beating the odds last year, the Best Director category continues to elude Hollywood's top women.
In the acting categories, Annette Bening was nominated but her The Kids Are All Right costar Julianne Moore was not. Helen Mirren was passed over for The Tempest. Another surprising omission was Mila Kunis for her role as Natalie Portman's sensuous alter ego in Black Swan. Newcomers and critics' darlings Jennifer Lawrence (Winter's Bone) and Hailee Steinfeld (True Grit) made the cut, but it's doubtful they will win. At ages 20 and 14, they will have many more opportunities. Two contenders for Best Supporting Actress, Melissa Leo (The Fighter) and Jacki Weaver (Animal Kingdom) attest to the Academy's appreciation for fine performances from "working actors," as opposed to "movie stars."
The 83rd annual Academy Awards ceremony will take place on February 27. Co-hosted by Anne Hathaway and James Franco, it will no doubt provide us with entertainment, glamour, and plenty of water cooler buzz for the next day. But it will not be an historic event; there will not be any exceptions. This is unfortunate, but not the core of the problem for Hollywood's marginalized women and minority filmmakers.
Exceptions tend to muddy the waters. If a person complains about the lack of diversity at the Oscars or in any situation, exceptions enable the establishment to discount their discontent: "You can't say that women aren't recognized for Best Director – look at Kathryn Bigelow."
When Hattie McDaniel became the first African-American actress to win the statuette for Gone With the Wind, it took another 24 years before another actor of color was recognized (Sidney Poitier for Lilies of the Field). And it was over 50 years before we saw another black actress winner, Whoopi Goldberg for Ghost.
Let's hope that Granik, Cholodenko, and thousands of other women directors don't have to wait that long.
I like the Golden Globes. They kick off the entertainment industry's awards season with just enough red carpet glamour – but in a much more relaxed, almost intimate setting. ("Look at all those actors sitting together eating their Godiva chocolates! They're just like us!") Watching the Golden Globes is less work than watching the Academy Awards. It has fewer categories, fewer presenters, fewer musical numbers, and it doesn't tend to run over into all hours of the night. 

This year's Golden Globes celebration began (as all awards shows do, now that we have hundreds of cable channels that need content) with a red carpet pre-show packed with stars in gorgeous dresses. Well, most of them were in gorgeous dresses. There were, as usual, a few misses – some near and some nowhere near enough. Helena Bonham Carter's ensemble – mismatched shoes (one red, one green), tangled bouffant and eccentric layered asymmetrical gown – looked like one of her husband Tim Burton's creations. And would someone please tell Mad Men's January Jones that there's simply no excuse for a woman so beautiful and talented to continue to appear on Hollywood events' "worst dressed" lists.  Strips of red tape do not a dress make.
Aside from the entertaining "Glamour Don'ts," the show did have plenty of gorgeous women in sumptuous designer gowns. And this year, thanks mostly to the entire cast of Glee, there were actresses in virtually every shape and size and color represented. There were also several older actresses – well, older by Hollywood standards – not only represented but recognized.
Annette Bening received Best Performance by an Actress in a Motion Picture – Comedy or Musical for The Kids Are All Right. In a slim, long-sleeved lace Tom Ford gown and funky glasses, she not only looked great, she looked smart. Bening, 52, expressed her appreciation for the opportunity to be in a movie about a lesbian family and thanked her onscreen partner, another striking and talented over-50 actress, Julianne Moore (right).
Melissa Leo (left), who at 50 isn't old enough to be the mother of Mark Wahlberg or Christian Bale, even by MTV's 16 and Pregnant standards, won Best Supporting Actress in a Motion Picture for The Fighter.  Katey Sagal (right), 57, was recognized for her work 
as Best Actress in a Television Show Drama for Sons of Anarchy.
And as many expected, Jane Lynch (above), another 50-something, won Best Supporting Actress for her role as Glee's outrageously inappropriate Sue Sylvester. Laura Linney (below right), a mere 46, won Best Actress in a Television Series – Comedy for Showtime's The Big C. (Linney missed this year's ceremony; her father, playwright Romulus Linney, passed away on Saturday.) Linney's absence notwithstanding, these women shone on awards night, and their acceptance speeches were as colorful as their gowns.
How exciting to see so many mature women honored, especially in an industry where younger, cuter and curvier usually equates to better box office. In fact, there were only two young actress winners: Claire Danes for Temple Grandin and Natalie Portman for Black Swan.
If only the progress demonstrated by the wins for older actresses had extended into other categories. Because the Golden Globes are given by the Hollywood Foreign Press Association, one might assume that the selection process is less political. In theory, at least, critics are not on the major studios' payroll. In fact, entertainment journalists seem to take pride in discovering and promoting smart, independent, otherwise unrecognized works. So it was disappointing to see so many big-budget movies lauded and so many smaller films passed over. And as always, there was a distinct scarcity of women in the categories of Best Screenplay and Best Motion Picture. And no women at all nominated at the top of the food chain: Best Director.
Here are a couple of colorful women that the HFPA missed:
Lisa Cholodenko for The Kids Are All Right. No, the Golden Globes certainly didn't ignore this movie. After all, both its stars were nominated for Best Actress, and Annette Bening won. It was also nominated for Best Screenplay. And it walked away with one of the evening's biggest trophies, Best Motion Picture – Comedy or Musical. But here's where I'm confused. If it was nominated for Best Screenplay (co-authored by Cholodenko), and nominated for – and won – Best Motion Picture, why didn't Cholodenko make the short list for Best Director?
Debra Granik for Winter's Bone. Astounding young star Jennifer Lawrence (remember her name) was nominated for Best Actress. But this remarkable movie should have been in several other categories as well – Director, Screenplay, and Best Motion Picture, for sure. Writer-director Granik achieved a near miracle with a negligible budget, and given how many critics' "Top 10" lists her film appeared on, it's a surprise and a shame that she wasn't in the running for a Golden Globe.
I like to repeat the assertion, "Progress, not perfection." The 2011 Golden Globes, by honoring so many mid-life, mid-career actresses, is an example of great progress.  Maybe next year, we will see more women behind the camera recognized as well.
And we still have those Oscar nominations coming up. Stay tuned.
Think you're not a sexist? Want to know for certain? When the film The Hurt Locker opens in your town (it's in limited release in Los Angeles and New York now, opens in 17 more cities on July 10 and goes nationwide July 24), go see it. See if you don't say, when it's over: "I don't believe a woman directed this movie."
And then imagine that she's a 58-year-old woman, not someone reared in the can-do-anything world of post-feminist film school education.
The Hurt Locker is a story about what war does to men and also a story of how men form wars. It's the story of an elite Army Explosive Ordinance Device team — and of one technician in particular. It's about courage and the absence of fear and about how "everybody is a coward about something."
The Hurt Locker feels more like a documentary than a scripted film. It feels as though the woman who directed it walked around inside the heads of the men whose story she tells. It is stunning, difficult and muscular.
The film is haunting and insists that attention be paid to what being in Baghdad means — what it means to the men who are fighting there (and, by extension, the enlisted women, though none are in evidence on screen), and what it means to us as a nation.
A 58-year-old woman made this movie. Someone banked on her to get the suspense, the horror, the gore and the testosterone right. Lots of people listened to her while she was directing and, for that reason, we have a document of war that really must be seen for the truth there, both about what happens in the fields of battle and on the mind's battlefields. (For more on Kathryn Bigelow, check out this Q&A at Slate/Doublex.com.)
It's a movie that should be shown to anyone who hopes to make movies and to anyone who hopes to understand what makes a good movie. It's an achievement that stands as testament to what humans can do — both in the story and in the telling of it. It's quite simply an amazing accomplishment.