Academy Awards Preview
Here at Women's Voices for Change, it feels like we spend each year hunting down and celebrating films by and about and for women. Then, when the Academy Award nominations are announced, we bemoan the lack of women recognized by the industry itself (not to mention, the virtual absence of any diversity this year; apparently there are no African-Americans working in Hollywood). For those of us who love movies — and support equal opportunity — it can be downright disheartening.
There are two categories that by their very nature cannot exclude women. This silver screen velvet ghetto includes Best Actress and Best Supporting Actress. And this year, there are many fine contenders in each.
Two young but very accomplished actresses seem to be battling it out for the Best Actress honor. Saoirse (pronounced "Sir-sha") Ronan earned our admiration with a quiet intensity as Irish immigrant Ellis in the heartwarming Brooklyn. It's a beautifully crafted period piece that feels particularly relevant today as Presidential hopefuls debate our nation's immigration policies. Ronan's understated performance makes her instantly familiar, perhaps all the more so because many of us have an Ellis somewhere in our past. Read More »

Jennifer Lawrence, Charlize Theron, Naomi Watts—among the many targets of the host's pre-adolescent gibes at the Oscars.

When we were planning our live blog of the 2013 Academy Awards, I promised the editors at Women's Voices for Change that I would submit a follow-up story.
Here's what I'd like to be writing about: the great films that were honored, the fine performances by actors and actresses, the screenplays, costumes, sets, and sound. The parade of fashion, the "it" couples, the tearful speeches. Hollywood's willingness to shine a cinematographer's light on injustice, warfare, and mental illness.
Here's what I have to write about instead: boobs, boobs, and, well, boobs.
To borrow from the texts of my teenage daughter and friends . . . WTF!
Entertainment people are a little crazy and we like them that way. But on Sunday night, it wasn't just that the inmates were running the asylum. Pre-adolescent boys had taken over the world—or at least an international television event that's second only to the Super Bowl in terms of viewership. But what did the folks at the Academy expect when they hired Seth MacFarlane, creator of such crude fare as Family Guy and Ted?
They may have wanted an edgier Oscars. They got: boobs.
Granted, there were moments that were not about boobs. Hmmm . . . there were the seemingly endless racist and anti-Semitic jokes. There were belittling comments about women and gays, mentions of Hollywood orgies and some stars' preference for much younger dates. The pièce de répugnant résistance? A charming shout-out to the entertainment industry's poster children for domestic violence. Describing Quentin Tarantino's Oscar contender Django Unchained, MacFarlane quipped:
"This is the story of a man fighting to get back his woman, who's been subjected to unthinkable violence. Or as Chris Brown and Rihanna call it, a date movie."
The camera then panned to the happy couple, looking radiantly happy and, for now at least, bruise-free.
Really?
I've already alluded to the infamous "We Saw Your Boobs" song. If you take a closer look at the movies he mentions, many feature violent scenes of rape. Getting naked in Boys Don't Cry,  Accused, and Monster was a far cry from women in The Girls Next Door gleefully baring their bodacious tatas. Here are some of MacFarlane's other brilliant lyrics:
We saw your boobs, we saw your boobs.
In the movie that we saw, we saw your boobs . . .
Meryl Streep, we saw your boobs in Silkwood.
Naomi Watts in Mulholland Drive.
Angelina Jolie, we saw your boobs in Gia, they made us feel excited and alive.
Anne Hathaway, we saw your boobs in Brokeback Mountain.
Halle Berry, we saw them in Monster's Ball.
Nicole Kidman in Eyes Wide Shut.
Marisa Tomei in The Wrestler, but we haven't seen Jennifer Lawrence's boobs at all.
The actresses named were, of course, sitting in the audience along with their male peers. The word disrespectful doesn't begin to cover it. And it wasn't even an intelligent stab at humor; the number was just plain stupid. In other words, it was pretty much par for the course.
Despite the overdose of puerile humor—and, believe me, with the Oscars running 3 hours and 35 minutes, some cuts would have been welcome—there were moments that shone through. Not one but two legendary divas performed: Shirley Bassey brought down the house as she belted "Goldfinger," celebrating 50 years of 007 films, and Barbra Streisand performed an intimate, moving rendition of "The Way We Were" to honor her friend and collaborator, the late Marvin Hamlisch. A younger generation of singers, including Adele and Jennifer Hudson, demonstrated that the torch is by no means out.
There were some thoughtful acceptance speeches and some clever presenter bits. And the entire theater rose in support of Best Actress winner Jennifer Lawrence after she tripped on her way up to the stage. "You're only standing because I fell," she teased before graciously accepting her award. Her class and humor and human-ness were sorely missing at other times.
Even the red carpet offered some food for thought. Jane Fonda (who must still be living by her "Make it Burn" motto—oy, does she look good!), Meryl Streep, and other actresses of a certain age shone brightly. Helen Hunt's gorgeous blue gown was from H & M, proving that style can be achieved on any budget (granted, she did accessorize the budget dress with three-quarters of a million dollars in diamonds).
Nevertheless, this year's Oscars left a bad taste in my mouth. And I wasn't alone. The real-time social media was brutal and mostly negative. As Captain Kirk warned us from the future in a started-funny-but-went-on-way-too-long conceit at the beginning of the show, Seth MacFarlane was the "Worst Oscars Host Ever." And that's saying something.
He has already announced that he won't host again if invited. I say, good riddance.
In recent days, I've been accused of soap-boxing, of being humorless along the lines of: "Your political correctness is sucking all the fun out of entertainment." Would I really rather watch a classy evening of Hollywood honoring its own—without the off-color jokes and nasty jibes?
Uh . . . yes. Yes, I would.
This week, blogs shared our Oscar complaints, gave us winter skincare tips, and stood up for Ellen De Generes and J.C. Penney.
OK, it's all over but the glitter. At WVFC we've contemplated Oscar fashion and style, welcomed the 2012  host, mulled over the nominees and celebrated a few. We've run reviews of some nominated films, and, in one of them, found ourselves in the conversation about sexism in Hollywood. Our food editor Ro Howe made sure we had a full menu of Oscar-night finger foods to get us through the  marathon.  We love the Oscars here at WVFC and clearly have been lookng forward to the big night.
Last year, we watched the Oscar telecast together, gossiping about the dresses, the young hosts, and the show itself. We are looking forward to having our annual Oscar party live here again tomorrow night!
Is there a film or actor you're rooting for this Sunday? How do you think the show's writers will handle the material? Will it be "fresh," as Billy Crystal tweeted that the directors want—even though, as Crystal added, the show comes  "from an industry that just brought us Fast & Furious 5 and Harry Potter 7, part 2"?  Who will win in the Meryl vs. Glenn faceoff?  Who will be the best dressed and who will make big dress mistakes?  Please send in  your opinions in comments, whether they're optimistic or snarky: we love both.
If you're planning on watching any  of Sunday's broadcast, from the red carpet to the sleepy last call, we hope that you'll stop by this site. From 4 p.m. on, we'll have a post ready for comments; if you're an early bird and want to chime in on the full red carpet, you might notice some things the rest of us have missed. Our own Patricia Yarberry Allen, Alexandra MacAaron, Diane Vacca, and Chris Lombardi will be in full Oscar mode by 5, and we'd love it if you took a moment on your smartphone or other device to give  a few responses. It'll be a lot of fun, we promise!
And below, courtesy of Women & Hollywood, a glimpse of who we MIGHT have been rooting for had the nominations gone differently.
In a previous post, our movie maven Alexandra MacAaron predicted who might get the Academy's nod. Today, we present her thoughts on some startling (but sterling) choices among the nominees.
Yesterday morning I tuned in to the announcement of the nominees for the Academy Awards. Many of the best guesses I had made were confirmed, but there were several surprises. 
My biggest mistake was failing to choose Hugo in any category. Yet Martin Scorsese's sweeping family adventure, a love letter to the cinema, earned a record number of nominations (11), including Best Picture and Best Director nods.
For Best Supporting Actress I made one wrong guess: Janet McTeer (Albert Nobbs) beat my choice, young Shailene Woodley (The Descendants).  Other nominees in this category were Jessica Chastain, Octavia Spencer, Bérénice Bojo, and Melissa McCarthy (right). Some speculated about the plus-sized McCarthy's nomination, but her movie, Bridesmaids, was a huge hit, making much money for many people. And McCarthy, with a recent Emmy for her TV show Mike & Molly, is very much the lady of the hour.
My predictions for Best Actress came close.  Although Tilda Swinton (We Need to Talk About Kevin) wasn't nominated and Rooney Mara (The Girl With the Dragon Tattoo) was, the rest of the field is exactly what most critics expected: Meryl Streep, Glenn Close, Viola Davis, and Michelle Williams. It was heartening that Annie Mumolo and Kristen Wiig were nominated for the screenplay of their gross-me-out chick-flick Bridemaids. And Bridget O'Connor (with Peter Straughan) was honored for her adapted screenplay for Tinker Tailor Soldier Spy.
I was most excited about the nomination of Demian Bichir, nominated as Best Actor (for A Better Life).  For Best Supporting Actor, the biggest surprise was The Warrior's Nick Nolte for his portrayal of a recovering alcoholic, born-again Christian, mixed martial arts trainer. 
The closest our gender came to a directing nomination was Jennifer Yuh Nelson, whose Kung Fu Panda 2 is up for Best Animated Feature Film.  On February 26, expect the Hollywood boys' club business as usual as Martin Scorsese (Hugo), Alexander Payne (The Descendants), Terrence Malick (Tree of Life), Woody Allen (Midnight in Paris), and Michael Hazanavicius (The Artist) compete for Best Director. 
A number of the nine Best Picture nominations this year have female producers:  Letty Aronson (with Steve Tenenbaum) for Midnight in Paris, Rachael Horovits (with Michael De Luca and Brad Pitt) for Moneyball, and Kathleen Kennedy (with Steven Spielberg) for War Horse.  It is unclear whether any of the women among the fifteen listed producers for The Tree of Life would be among the nominated producers; yesterday's announcement indicated, "nominees to be determined." 
It was disappointing, but not unexpected, that so few women appeared in the top categories. There are fewer women than men in power positions in the movie industry, and those who do achieve success have to fight for high-profile titles (and big budgets).
I'd like to see the numbers for women in all categories increase, as they should. I'd like my teenage daughter to grow up and see more women on the screen and behind the camera. But it won't happen this year. Next month's Oscars will be about a mere handful of talented women amid a whole industry of men. Show Business as usual. 
Our spring-is-coming highlights include a list of snazzy-but-appropriate workout gear, a meditation on life after blonde, and a final post-Oscar howl about misogyny in the film industry.
Well,  our feelings Sunday night were  widely shared. "Worst. Broadcast. Ever," wrote Roger Ebert, while  we weren't alone in our speculations about one co-hosts's mental state: Gawker asked openly, "Was James Franco Stoned When He Hosted the Oscars?" Meanwhile, Melissa at Women&Hollywood was as disappointed in the night as she and we expected. "The Oscars followed the usual path and having male winner after male winner, especially in the creative and the high profile awards." She added the same point our Dr. Pat did on Sunday: "You got a sense that the Oscar folks … seemed to want to make a big deal of Kathryn Bigelow giving out the best director Oscar so she got a special introduction from Hilary Swank. Gee whiz we know that last year a woman won and this year we have no female nominees but …. It just made the disparity more glaring."
The similar dearth of artists of color even nominated this year, made the Academy's In Memoriam tribute to Lena Horne evoke mixed feelings. But Halle Berry's presentation was class itself, worth sharing and honoring.
And we're still thinking about Sandra Bullock's grace on the red carpet, knowing that everyone watching was aware what kind of a year she has had. Watch her, below, speak with signature grace about what her new baby thought of her breathtaking designer gown.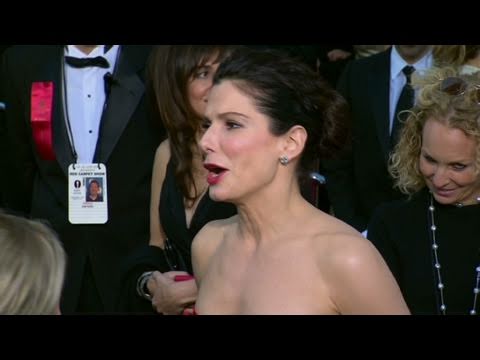 We've noted several times that the Academy ignored women in its Best Director nominees, including those who directed the movies nominated for Best Picture. But those weren't the only woman-directed pictures to be nominated. On Sunday, we have two women to root for  in the international category.
In a Better World, directed by Susanne Bier (left), about a refugee camp in Denmark for those fleeing civil war in Africa, won the Golden Globe last month–giving it a slight edge for Best Foreign Film. We won't be able to root for Tambien la lluvia (Even the Rain), about a film crew caught up in riots in Bolivia, which was on the January shortlist but didn't make the final cut of five international nominees , but we're still rooting for its director,  celebrated Spanish actor-director Iciar Bollain (right) We wish we'd been offered screeners of both films, but we'll still be keeping an eye out to see how Bier's film stands up to more publicized international favorites like Biutiful, Dogtooth and Incendies. And we hope these directors are seated close enough to Debra Granik and Lisa Cholodenko for a few daps of solidarity.
Susanne Bier's In a Better World:
Iciar Bollain's Tambien la lluvia/Even the Rain:
Alexandra MacAaron has been covering the movie and television awards season since it kicked off in January, and she'll be joining us this Sunday evening for the WVFC Live Oscar Blog (start time: 7 p.m.). Here, MacAaron fearlessly sticks her neck out with some canny predictions for the evening's big winners. You're welcome to add your predictions to the list, and we'll tally up the score on Sunday night.

The 83rd Annual Academy Awards are just days away, and I've narrowed down my red carpet look to three options: blue jeans (the loose ones with the high waist that embarrass my daughter), yoga pants (beloved but recently bleach stained, unfortunately) or pajamas (silky black and white, only slightly faded).
It's a good thing I won't be at the Kodak Theater in real life, because Joan and Melissa Rivers would be appalled.
But, please don't let my casual dress code fool you. I love watching the Academy Awards. And so, apparently, do a lot of other people. Last year's telecast pulled an estimated 55.2 million viewers, 41 million of them in the United States. According to Reuters, the Oscars broadcast is typically the second-most watched U.S. television broadcast after the Super Bowl. Despite climate change, the economy, or the situation in the Middle East, we love us some Hollywood glamour.
This year's Oscars ceremony promises to be interesting. The Academy has selected two young actors, Anne Hathaway and James Franco (right),  as the show's hosts. They are not comedians or multi-talented musical theater stars. While they are both respected actors (Franco is nominated for an Oscar this year for 127 Hours, and Hathaway was nominated two years ago for Rachel Getting Married), their youth — as well as their endearing, goofy smiles — lend them less gravitas than we might expect from such an important emcee gig.

 It may be that the Academy is hoping to attract a younger audience. Or by choosing a couple of their own, they'll avoid the unexpected, off-color and often embarrassing outbursts we witnessed from this year's Golden Globes' host Ricky Gervais. At any rate, the likability quotient of the Hathaway-Franco team is pretty much through the roof. As long as the writers don't give them too many musical numbers (do any of you remember Rob Lowe and Snow White?), the evening should be very pleasant.
As always, some excellent work will be recognized. It's exciting to see the diversity of film genres represented in the top categories, as well as some fine performances by older actresses, such as Annette Bening (52), Melissa Leo (50), Jacki Weaver (63), Helena Bonham Carter (45), and Nicole Kidman (43). Unfortunately, the same can't be said for some other categories. As I wrote earlier for WVFC, no women directors are in the running — despite "Best Picture" nods for both Winter's Bone and The Kids Are All Right. 

Academy Award voting can be a subjective and fickle business. In theory, it should be an impartial review of skill and talent by a jury of peers. In reality, it is often colored by Hollywood's attempts to seem intellectual (comedies, for example, rarely win over more serious subjects regardless of how well they are crafted). Honorees can be awarded for lifetime achievement or a body of work. Or, when a performer is passed over for a deserved prize, she or he may be recognized for a lesser effort (Jessica Lange's 1983 statuette for Tootsie is almost certainly her consolation prize for the far more impressive work she did in the same year's Frances).
So with the caveat that predicting the Oscars is an inexact science, and no, I don't have someone on the inside at PriceWaterhouseCooper, here's what I expect to see Sunday night.
Best Picture – The King's Speech
This category has been hotly debated by conventional critics and bloggers alike. Personally, I was underwhelmed by The Social Network.  I would challenge anyone who champions it to think about why. Is it the artistic value of the film? Or the extraordinary true story of the rise of social media and the phenomenon of geek as billionaire rock star? The King's Speech has swept the season's other awards shows, typically looked at as predictors of Oscar performance. And according to the Hollywood Reporter, the average age of Academy Award voters is 57. This may make them less likely to vote for newer, cyber-centric subject matter.
Best Director – Tom Hooper for The King's Speech
The hand of the director is more subtle, less obvious in The King's Speech than in some of its competitors, such as True Grit or Black Swan. Even The Social Network was more interesting to me when I thought about the choices David Fincher made. However, The King's Speech seems to be riding an awards-season wave, including the Directors Guild Award for Hooper. It is unusual that Best Director and Best Picture don't correlate.
Best Actress – Natalie Portman for Black Swan
Portman is the odds-on favorite going into her category. She has won virtually every other award this season. And her performance includes the kind of real-life mythmaking that Hollywood loves. She dramatically altered her appearance; she worked many months and countless hours to transform herself into a believable ballet dancer; she fell in love with her costar and choreographer; and when she accepts her award Sunday night, she'll do so with a couture-covered baby bump. But I am not a fan of Black Swan (see my WVFC review), and I found Portman's performance monotonous. If I were an Academy member, my vote would go to Annette Bening for her intelligent and finely textured work in The Kids Are All Right.
Best Actor – Colin Firth for The King's Speech
Again, we've already seen Firth pick up a number of prestigious awards leading to an expected win at the Academy Awards: from BAFTA (Britain's Oscar equivalent), the Golden Globes, and the Screen Actors Guild. Last year marked Firth's first Oscar nomination for A Single Man, and if (when?) he wins Sunday night, it will be in part because of that performance as well as his recent moving portrayal of King George VI.
Best Supporting Actress – Melissa Leo for The Fighter … I think.
A few weeks ago, I would have put money on Leo for the Supporting Actress honors. She's favored by critics and has been recognized at the season's earlier award shows. However, Hollywood insiders are like a popular clique at school — if you do something they deem "uncool," it's hard to recover. Leo funded her own ads urging the Academy to "consider" her. The ads, featuring the actress in glitzy gowns, faux fur, and staged movie star poses, seem forced and self-serving. They may backfire, and the Oscar may go to newcomer Hailee Steinfeld (the young heroine of True Grit) or Helena Bonham Carter (Firth's gracious queen). Although I'd still give my vote to Leo, I do think Julianne Moore deserved a nomination as Bening's partner in The Kids Are All Right.
Best Supporting Actor – Christian Bale for The Fighter
Bale was nothing less than astounding as Mark Walhberg's washed-up, crack-smoking brother in The Fighter. He is favored to win the Oscar and he should win it. Already respected for his abilities, if not his off camera behavior, this performance will put him in an enviable but potentially difficult position going forward. It will be nearly impossible for him to top it.
Animated Feature – Toy Story 3
Okay, I admit it. When Andy's mother walks into his bedroom, stark and empty so he can leave for college, her animated breath catches. Yours truly burst into tears right there in the Danvers, Massachusetts AMC multiplex. The Toy Story franchise hasn't missed a beat, and this final installment is very near perfection. It will and should be honored as Best Animated Feature, and I could easily be convinced that it deserves Best Picture this year as well.
I'll hold off on any other predictions until after the big night. Right now, I have to call Harry Winston back to discuss what color diamonds to wear with my ensemble.
See you on the red carpet. I'll be the one in pajamas.
Many years ago, a friend and I took our husbands to see the Bolshoi Ballet's "Swan Lake." A better choice of words would probably be "dragged them." Their enthusiasm at the final curtain call had more to do with the evening's being over than with the breathtaking score and extraordinary technique we had seen onstage. (The other couple later divorced, but I don't think the two events were related.)
How different the reaction might have been if we could have promised a "Swan Lake" with psychotic hallucinations, bloody self-mutilation, a graphic masturbation scene, and ecstasy-fueled girl-on-girl action.
Black Swan is not your grandmother's ballet movie.
The story centers around a dedicated young dancer, Nina, who has been awarded the prestigious role of the Swan Queen in a new production of "Swan Lake." We hear (many times) that the part is really two roles in one – and the Svengali of an artistic director doubts she has what it takes to play both. Nina's precision and her virginal demeanor make her a logical choice for the white swan, Odette. However, she must tap into her own uncharted territories of passion and seduction to become the black swan, Odile.
This is set up as a challenge for any dancer. It's a particularly lethal situation for Nina, who isn't dancing with a full deck to begin with, and what follows is the rapid disintegration of her mind and body.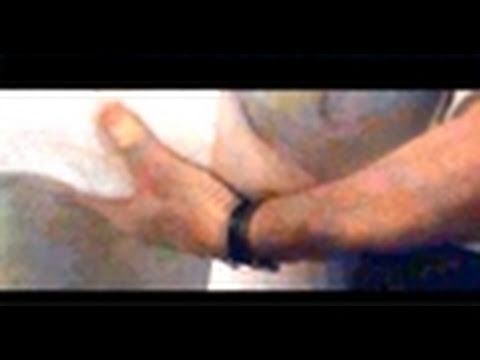 Natalie Portman plays Nina with an intimacy and intensity that is, at times, difficult to watch. Pre-Oscars buzz has Portman in the lead for the Best Actress Academy Award, and the odds certainly seem to be in her favor. She has already won 18 various regional film festival and critics' awards, is nominated for a Screen Actors Guild Award and a BAFTA (the British equivalent of the Oscar). Most recently, Portman won the Golden Globe, beating, among other heavyweights, Oscar-winners Halle Berry and Nicole Kidman.
As Nina, Portman gives the kind of performance that the Academy loves to reward. She's a fine, intelligent young actress certainly, but her grueling transformation from actor to ballet dancer gives her the edge.  Historically, Oscars have often gone to actors and actresses who dramatically changed their appearance for a part – Charlize Theron in Monster, Robert DeNiro in Raging Bull, Meryl Streep in Sophie's Choice. Portman didn't have to make herself unattractive per se, but she studied ballet up to 9 hours a day for a year and lost more than 20 pounds (she is only 5'3" and was quite slender to begin with). Doing most of her own stunts – or rather, her own pliés and pirouettes – also adds to her Oscar-worthiness quotient.
I may be in the minority, but I was disappointed in Portman. Her very first line in the film, explaining a "Swan Lake"-inspired dream, made me worry. Was she going to speak in that tentative, breathy, childish voice the entire movie? (The answer was Yes.) She begins the film stressed and repressed, an exquisite womanchild who lives only to achieve balletic "perfection." Halfway through, she's more stressed and no less repressed. By the close of the movie, she has taken a swan dive off the deep end mentally and physically. Through much nervousness and some real terror, we never see any strength in Nina.  Even when she is at the top of her form as a dancer, it is to please others: her ex-dancer mother or the company's director, who tries to open her up to her own potential through the time-honored tradition of sexual harassment and assault. Nina's response to an uninvited groping session?  "Please…?"
Whether it is the fault of the actress, or more likely the writers and director, the performance lacks the depth and nuance I expect from a Best Actress winner.
The other women's roles in the movie are similarly one-dimensional. Barbara Hershey plays Nina's mother, a horrifying cross between Gypsy's ambitious Mama Rose and the demented mother from Carrie. As she frequently reminds Nina, she herself was a dancer but gave up her career for her child. She infantilizes Nina, cutting her fingernails for her and keeping her a virtual prisoner in a pink palace of a little girl's bedroom. Winona Ryder is the bitter, over-the-hill prima ballerina who is forced into retirement when Nina's star begins to rise. She rants, drinks to excess and throws herself in front of a moving car.
These are both technically solid performances, but each seems more like a cartoon character than a fully realized human being. Even the corps de ballet is presented as a coven of bitchy balletic cats. Again, I have to wonder if the problem is in the directorial choices rather than the acting.
We are given one other archetypal female, Lily, played with great gusto by Mila Kunis. Lily is the whore to Nina's virgin, the black swan to Nina's white. Of all these characters, Lily is the one that has some ambiguity. She is, at times, both rival and lover. However, her character is always seen through the paranoid schizophrenic eyes of Nina (as are everyone and everything in the movie), so at film's end, the jury is still out.
Black Swan was directed by Darren Aronofsky and in some ways feels like a companion piece to his earlier The Wrestler.  In both, he focuses on the inseparable mind-body relationship of extreme athletes and how they are driven to punish themselves. Aronofsky has created a taught and thrilling movie with Black Swan.  His artistic vision is crystal clear throughout, but he's heavy-handed, often to the detriment of his actors. There's a lot of obvious craft going on – recurring images of mirrors, cryptic rehearsal studios, symbolic uses of blood, gritty shots of dancers' cramped, distorted feet. Had Aronofsky paid as much attention to character development, we might have related more to his heroine. As it stands, we may feel sympathy for her, but we are never given a glimpse of how her situation could possibly improve. She is a victim throughout. Very sad, but not very interesting.
Black Swan is billed as a psychological thriller, and it aspires to be a serious, almost art-house movie. In reality, it's a horror film that leverages all the trappings of that genre. We have the virginal victim, demonic villainesses, lights that go on and off by themselves, pictures with eyes that follow you (yes, really), blood and gore, and what is meant to be, no doubt, a shocking ending.
Horror films are not typically known for sensitive, dimensional depictions of women. In fact, they work best when they serve up stereotypes. Black Swan really succeeds as horror. There are several scenes that are still haunting me – one, in particular, that depicts Nina's solution to a hangnail is thoroughly chilling.  And it's a magnificent piece of cinema in terms of art direction, sets, costumes, and musical score. If only the women's characters had been as fully thought through as the camera angles, Black Swan would have soared much higher.
I was recently reminded that progress rarely travels in a straight line. Indeed, Gloria Steinem has noted that progress and backlash tend to travel together.  She suggested that we learn to embrace backlash, as it affirms that we've made some significant progress.
This year's Oscar nominations may not represent a deliberate backlash, per se.  But for those of us who noticed and welcomed the diversity of recent years, it is disheartening.  Not only are women conspicuously absent from the Best Director nominations (despite the inclusion of two films directed and written by women in the Best Picture category), but the entire awards evening threatens to be a celebration of white people making movies with, for, and about white people.
Last year, feminist Hollywood watchers rejoiced as Kathryn Bigelow won the Academy Award for Best Director for The Hurt Locker, an historic first for a woman director. The same evening, the industry celebrated Precious, a powerful film about a distinctly disenfranchised young woman: poor, black, illiterate, pregnant. And within the last decade, we've seen actors of color win Best Actress (Halle Berry for Monster's Ball) and Best Actor (Denzel Washington for Training Day, Jamie Foxx for Ray, and Forest Whitaker for The Last King of Scotland).
This week's Oscar nominations seem to be announcing that Hollywood is back to old-fashioned business as usual. I don't think the issue is prejudice in the Academy's award nomination process. Rather, it's a more systemic problem with regard to the movies and directors that are greenlighted and bankrolled by Hollywood's movie machine. That machine is about making money as much as – arguably more than – making movies. And clearly there remains a perception that movies about white men (with or without superhero costumes) blowing things up equal box office gold. It's a self-fulfilling prophecy. Throw enough star power, special effects, and promotional budget against a property and it can't help but attract attention. And that makes it harder for smaller movies – many proposed by women, African-American, Latino, or Asian-American filmmakers – to be made. And so it goes.
I don't mean to sound bitter and humorless. I really do love the movies, and I appreciate the people who make them.  There are some wonderful films nominated this year, and some powerful performances being recognized.
For the second year in a row, the Best Picture category includes ten rather than five nominated films. I have mixed feelings about this trend. It reminds me of a debate I'm often engaged in as a mother. Should everyone get a medal? Should all the soccer teams walk away with a trophy? Or do we need to get a little tougher and say, "There are winners and losers. Deal with it."
Surely, expanding the list was a business decision; I doubt the Academy did so to avoid hurt feelings. But it brings up some interesting issues. What is the prospect for a movie nominated for Best Picture but not Best Director? (Not very good, I'm afraid.) On the positive side, it has broadened the field and improved the odds for nominations of smaller or independent films. Two examples this year include Winter's Bone and The Kids Are All Right – both directed by women.
The complete list of Best Picture nominations also includes Black Swan, The Fighter, Inception, The King's Speech, 127 Hours, The Social Network, Toy Story 3, and True Grit. It is a remarkable list of movie genres, if not a model of diversity in terms of moviemakers. We've covered animation, Westerns, and triumph of the human spirit, as well as horror, history, and high tech. Well done.
Notably absent from the Best Director category are Lisa Cholodenko for The Kids Are All Right and Debra Granik for Winter's Bone. These talented and visionary women may, however, be awarded for their original and adapted screenplays respectively. Despite Kathryn Bigelow's beating the odds last year, the Best Director category continues to elude Hollywood's top women.
In the acting categories, Annette Bening was nominated but her The Kids Are All Right costar Julianne Moore was not. Helen Mirren was passed over for The Tempest. Another surprising omission was Mila Kunis for her role as Natalie Portman's sensuous alter ego in Black Swan. Newcomers and critics' darlings Jennifer Lawrence (Winter's Bone) and Hailee Steinfeld (True Grit) made the cut, but it's doubtful they will win. At ages 20 and 14, they will have many more opportunities. Two contenders for Best Supporting Actress, Melissa Leo (The Fighter) and Jacki Weaver (Animal Kingdom) attest to the Academy's appreciation for fine performances from "working actors," as opposed to "movie stars."
The 83rd annual Academy Awards ceremony will take place on February 27. Co-hosted by Anne Hathaway and James Franco, it will no doubt provide us with entertainment, glamour, and plenty of water cooler buzz for the next day. But it will not be an historic event; there will not be any exceptions. This is unfortunate, but not the core of the problem for Hollywood's marginalized women and minority filmmakers.
Exceptions tend to muddy the waters. If a person complains about the lack of diversity at the Oscars or in any situation, exceptions enable the establishment to discount their discontent: "You can't say that women aren't recognized for Best Director – look at Kathryn Bigelow."
When Hattie McDaniel became the first African-American actress to win the statuette for Gone With the Wind, it took another 24 years before another actor of color was recognized (Sidney Poitier for Lilies of the Field). And it was over 50 years before we saw another black actress winner, Whoopi Goldberg for Ghost.
Let's hope that Granik, Cholodenko, and thousands of other women directors don't have to wait that long.
T
he 2010 Academy Awards event seemed like such a tired brand. There was so little energy in the audience.  Each time the camera panned the faces, boredom was the most prevalent expression.  All dressed up and nowhere meaningful to be seemed to be the theme.
The advertisers knew their demographic.  Nothing there for anyone under 35…Hyundai cars, toilet paper, JC Penny with the occasional Mercedes and BMW ad.  The odd dance segment created for the music nominated for awards was another failed attempt to draw in anyone under 40.
The producers obviously recognize that this four-hour performance is a 20th-century anachronism. Valiant efforts to tie Old Hollywood glamour to last night's event were just not enough.
The Academy Awards needs to be two hours long. Only the Best Actor, Actress, Director, Film, Animation, Supporting Actor and Actress should be honored live.  Those other awards can be given at industry events after the televised program is over. Then those who want to speak can do so graciously without a hook.  A director's body of work can be explored.  The back story of films can be told.
A shorter, more focused night would allow all the nominated films to be promoted much more heavily, increasing the box-office bottom line.
The film industry benefits.  The audience, both live and in their homes, will appreciate a focused interesting night.
We all want to save the Oscars.  Let's not let it die a slow death.
OK,  tell us you haven't been following the Oscars, at least a little. We sure have, whether noting the many over-40 nominees and following the Hurt-Locker/Avatar frontrunner battle, praising the Academy for its diverse selection of nominated actresses, or highlighting the backlash against Kathryn Bigelow. We can't wait until the Sunday night show, which will be preceded by Barbara Walters' farewell Oscar special and hosted by two of our over-40 male faves, Steve Martin and Alec Baldwin.
It's true what they say: The Academy Awards are a hoary, overblown, ridiculous ceremony that says little about the art of film. And we're looking forward to every minute. (Many around the world are fans, too:  At this time 20 years ago I was in Egypt, and all the taxi drivers wanted to talk about was who would win the Oscars.)
If you feel the same way, even a little, we invite you to join us in WVFC's "Women Over 40" Oscars celebration. First, if you haven't yet voted in our Oscar poll, please do! Mo'Nique came out blazing as an early favorite, but as of this writing, Kathryn Bigelow is inching past Meryl Streep, and Sandra Bullock has just pulled ahead of Mo'Nique for third place.  And what about Helen Mirren? Your vote could make it a true wild-card race.
Then, whether you're watching or just checking headlines, we hope you'll post a quick comment for our Oscar live blog. It's been more than a year since we called for a live blog at WVFC: that was on the day of the inauguration of Barack Obama as president.  Before that, we'd tried it out during the last Presidential debate in October 2008. We're looking forward to this lighter-themed edition. Comments can be simple and direct–"God, that dress!" or "I'm in tears at that clip"–or more complex, if you like. And if you won't be on the Web but can send an email, do that and we'll post it.
After all, how often do over-40 women rule an entire broadcast–and it's not about politics or weight loss? WVFC blogging starts with Barbara Walters at 7 p.m. Eastern time.
See you on Sunday!
As Kathryn Bigelow and her fellow Best Director nominees roll through the final week before Sunday's Oscar broadcast, the pleasantly speculative question in many minds—Will she win?—is in some quarters overshadowed by another, darker query: Should she win?
In the past few weeks, Bigelow has become something of a feminist football (if that's not a contradiction in terms), tossed around by those who, on the one hand, see a Best Director win as a much-needed advancement for women in the film industry, and those who consider her too one-of-the-boys to represent women in Hollywood (admittedly not a gig she's been angling for). Others wish gender weren't quite such an issue. Calling it "the question that no one dares ask," The Daily Beast's Nicole LaPorte asks anyway: "If she wins, will it be because she's a woman?" Still others, male and female, wish everyone would stop talking about her legs already. And her ex.
That's not likely to happen, given the last-minute landmines that have been exploding around The Hurt Locker. The gender issue isn't going away, either, and it's taking some interesting twists. Earlier this winter, Indiewire writer Matthew Hammett Knott asked, "Is Kathryn Bigelow a Female Director?" (Then promptly answered, "What a stupid question.") And just last week, Martha P. Nochimson kicked things up with a Salon article titled "Kathryn Bigelow: Feminist pioneer or tough guy in drag?" Tackling the director for out-macho-ing the competition, Nochimson called her a transvestite "masquerading as the baddest boy on the block to win the respect of an academy still so hobbled by gender-specific tunnel vision that it has trouble admiring anything but filmmaking soaked in a reduced notion of masculinity."
It's hard to argue with the notion that the film industry favors a masculine filmmaking style, or that it will keep right on favoring it until box office grosses persuade it otherwise. (Which, with The Proposal, Julie and Julia, Twilight Saga: New Moon, Dear John, The Blind Side, and last month's Valentine's Day—all strong female-audience draws—the grosses have started to do.) The question is: What does that mean, or should it mean, for Kathryn Bigelow?
The answer, one would hope, is: Nothing. It's true, Bigelow is a problematic poster girl for Women Directors Everywhere. But then, why should she have to be? She has a distinctive directorial style and makes a certain type of film very well. So did John Ford, and no one complained about him—in fact, he was a four-time Oscar winner. Should Bigelow be judged on different terms?
The heart of the matter is this: We haven't yet had enough women directors in the industry mainstream, or major movies by women directors, to even begin to comprehend the full range of women's expressive power in film. Or to help us define what—if anything—gives a film a uniquely female perspective. (Absence of explosives? I doubt it.)
In industry terms, Bigelow's gender may be the least of Hollywood's interest in The Hurt Locker. Iraq war movies have a way of flopping at the box office, and Bigelow's film isn't really an exception—even with solid reviews and astronomical Oscar buzz, it's earned less than $20 million to date worldwide. But a few days after the awards broadcast, Hollywood will be taking a $100 million gamble on another one: Green Zone, made by the star-and-director team behind the Bourne Supremacy franchise, which opens nationwide on March 12. With that kind of investment riding on it, Green Zone will be looking to catch whatever slipstream Bigelow's The Hurt Locker can create.
For New York Times film critic Manohla Dargis, "Something like a woman winning best director for directing an action movie and not a romantic comedy is symbolically important." Speaking with Jezebel's Irin Carmon last December, Dargis said, "Whether it then leads to a lot of women doing things outside of the pathetic comfort zone of romantic comedy—and I say that as someone who loves romantic comedy—we'll see."
Let's hope we do, and soon. But first: The envelope, please.
Throughout its 83-year history, the Academy of Motion Picture Arts and Sciences has established a remarkable record of recognizing pioneering performances by film actresses—performances that have reflected an ongoing sea change in ideas about female beauty and power.
Some Oscar winners—Shirley Booth, Ruth Gordon, and Jessica Tandy, for instance—may have been more acclaimed for talent than looks, especially in their later careers. Others had plenty of sizzle but not much steak. But to the Academy's credit, for the most part it's honored substance over style. The hugely talented Katharine Hepburn, winner of the most Oscars to date with four, was never paper-doll-pretty. But her strong-boned New England beauty helped set a new standard of desirability, even into her later years, when she won her final Academy Award for On Golden Pond.
Eleven years after the first awards were handed out, Hattie McDaniel became the first African America to win for her supporting role as Mammy in 1939's Gone With the Wind. It would take another 15 years before an African-American woman won a Best Actress nomination: Dorothy Dandridge in 1954 for Carmen Jones. Dandridge's nomination made it clear that the concept of who and what was beautiful was starting to change. (Emphasis on 'starting:' the winner that year was the blonder-than-blond Grace Kelly.)
In 1999, Halle Berry paid homage to Dandridge, portraying her in the television movie Introducing Dorothy Dandridge, directed by pioneering woman director Martha Coolidge (Berry executive produced). Berry went on in 2001  to become the first—and to date only—African American to win Best Actress, for Monster's Ball.
The winners whose appearance defied conventional ideals of female beauty include Italian actress Anna Magnani, whose smoldering Mediterranean looks were a far cry from Grace Kelly's aristocratic elegance. Magnani took the top prize in 1956, two years after Kelly, for The Rose Tattoo, and was nominated again in 1958 for Wild is the Wind. Other mold-breakers include hearing-impaired Marlee Matlin for Children of a Lesser God in 1986 (the youngest Best Actress winner at the time, at age 21), and the generously proportioned Kathy Bates in 1991, for her unforgettable role as an overzealous writer's groupie in Misery.
Although a nominee, not a winner, Anne Bancroft expanded the boundaries of sexually desirable older women in her role as the seductive Mrs. Robinson in 1967's The Graduate. Was it a sign of the times that Mrs. Robinson's eroticism required that she also be a secret alcoholic with problems galore? Looking back, it certainly seems that way: conventional wisdom held that no "decent" woman of, as the French have it, "a certain age," could aggressively pursue a younger sexual partner unless she were fatally flawed. (Take that, Demi Moore and Susan Sarandon!)
This year's nominees have already challenged conventional thinking in several directions. As mentioned in an earlier WVFC story, three of the five Best Actress nominees are 45 or older, and there's not a Shirley Booth lookalike among them—in fact, you'd be hard put to find a more glamorous and sexy bunch. For her role in Precious, Gabourey Sidibe stands to double the number of African-American Best Actress winners, while striking an image-changing blow on behalf of large women everywhere. The same goes for Mo'Nique, a standout in a field of grass-slender Best Supporting Actress nominees.
Too safe, too staid, too predictable? On the contrary—you might say that the Academy Awards has, in its own modest way, been pushing the envelope on feminine beauty for years. And with luck, this year's winners may give it another nudge or two.