In a recent feature in The New York Times, Chilean-born designer Maria Cornejo said that at the heart of what underlines her vision for dressing women is that she is "trying to bridge the disparity between what is being photographed and what people actually wear. . . " Amen! She later added, that she is "craving things that have substance, rather than being just eye candy." And in addition to substance, her designer's eye has produced pieces that are a hybrid of minimalist and eccentric, strong and feminine.
This year, Cornejo's label, Zero & Maria Cornejo, turned 15. Since launching the brand, Cornejo has won the Smithsonian Cooper-Hewitt National Design Award, opened three stores in New York City, and expanded the line globally.  Notable women of both substance and talent such as  First Lady Michelle Obama, Tilda Swinton, Susan Sarandon, and Cindy Sherman have donned her dresses. These are "brainy, strong women, not arm candy," she told The Huffington Post. "They buy my clothes to wear in real life, not just when they are getting photographed." And it's an incredible list of women, some of whom are included on Cornejo's website.

For the woman of style and substance, we've found much inspiration in Cornejo's 2014 Spring/Summer Collection. Here are our favorites, curated around an aesthetic of minimalist meets eccentric, and all available at zeromariacornejo.com. Enjoy!
KALI DRESS: A sleeveless dress with round neck, seam detail at empire waist, and an asymmetrical draped wrap-effect skirt.Wear to holiday parties through early spring.
BIRI DRESS: This striped, woven cotton cap sleeve dress with geometric v-neck, seam detailing at fitted bodice and skirt, is reminiscent of faraway desert lands, old civilizations, and explorers.
.
BELI TUNIC: Featuring a draped neckline, slight stand collar, front welt pockets, cut-out detail at hem, and long sleeves.
.
WIDE PRINT SCARF: We're told this Pix Print originated from an iPhone picture taken by Maria. The white, yellow, and blue pixelated image evokes the broken tiles of a modern mosaic.
.
REVERSIBLE TOTE: For this soft nappa leather tote bag with camel hair, Maria was inspired by goats seen during holidays in Spain.
Spring will be here soon (we can't wait), and so, to get us into the mood, we've chosen a selection of fashion books that function as both great art to top your coffee tables as well as great reads to serve as blueprints for iconic style.  From the artistic creations of Elie Saab, Oscar de la Renta, and Carolina Herrera to a homage to the classic little black dress, we've got your spring fashion reading covered. —Ed.
Living in older buildings in NYC does come with some benefits: vintage crown moldings, thicker walls, and an endearing lived-in feel. The drawbacks are aging heat and plumbing:  the boiler in the basement fizzes out, leaving you freezing in your room and relying on the gym for showers. The weather is COLD, COLD, COLD, and it will continue to be for quite some time. Having a space heater helps when the radiator is dead, but you definitely need some heat-trapping items around to prevent the cold from stealing the body heat you've produced. Not only are faux fur throws elegant and luxurious, they are very cozy! My personal favorite: Life Comfort Sherpa Throw (got mine at Costco). It is hands-down the most comfortable and warmest blanket I have. I wrap myself in a cocoon with this blanket every night.
Of course, there are many other great options (scroll down for a list).  If you own one of those old-fashioned hot water bottles, you can even get a cozy alpaca cover to keep the heat lasting even longer.
The easiest way to stay warm indoors is simple layering. Start with a thin baselayer or undergarment and throw on a sleep shirt or robe. Look for fabrics that are woven in a thermal or waffle pattern or fabrics that have fine, tight weaves of synthetic fibers. These types of fabrics are more likely to keep heat close to your body. You can always add a down vest for extra warmth. Don't forget your feet. Wooden or stone floors hold in cold temperatures.  Keep your feet and toes warm with shearling slippers on, or  you can always opt for nice plush socks.
If you feel like those extra layers just aren't doing the trick, grab the closest domesticated animal (man, dog, or cat) and snuggle! Top off the day with your favorite book and a big mug of hot cocoa with extra marshmallows.
Featured Above
UGG Sheepskin Pillows
Calypso Faux Fur Throw
Zara Faux Fur Throw
Alpaca Hot Water Bottle Covers
Bedeck Drift Knitted Throw
Sea Coral Dhurrie Rug
UGG Slippers
Zinke Raglan Sleepshirt
Only Hearts Sleepshorts
Victoria's Secret Sleepshirt
Arlotta Cashmere Robe
La Perla Balletto Robe
Brooks Brothers Wrinkle-Resistant Oxford Pajamas
Brooks Brothers Supima Robe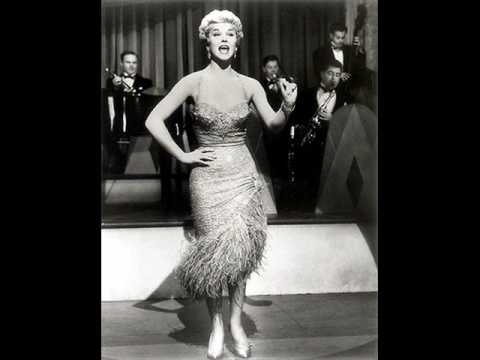 The Polar Vortex is the new normal for New York City weather. We have gathered ideas for winter weather gear that will allow women in these unusually frigid days to be warm, 'cuz, baby, it's cold outside!  Ice on the roads, sidewalks, and outdoor stairs can be particularly hazardous, so boots with both increased warmth and soles that have been engineered to decrease slipping are a necessity. Many of us have fashionable boots in our winter closets, but now we need to shop for safety. Look for boots with thick rubber soles to prevent heat loss.
This slideshow requires JavaScript.
Hats and winter scarves provide protection from wind chill and temperature loss. Look for wider scarves that can wrap around your neck and face to avoid forming nose icicles! Cashmere is light and sturdy, and, when used as lining in gloves and other accessories, it's  insulating. Gloves that are lined are essential. And, of course, we found a muff—and yes, we know it is made of fur!
This slideshow requires JavaScript.
Featured Above:
Aquatalia by Marvin K 'Orso' Boot
The North Face 'Janey II Luxe'
Born 'Rhoslyn' Shearling Lined Boot
UGG Australia 'Krewe' Boot
UGG Australia 'Korynne' Boot
UGG Australia 'Grandle' Boot
Trotters 'Blizzard III' Boot
Hunter 'Tour' Boot
Burberry Fur PomPom Beanie
Misha Lampert Knit PomPom Beanie
Hayden Waffle Knit Cashmere Infinity Scarf
Neiman Marcus Offset Plaid Cashmere Scarf
White + Warren Cashmere Travel Wrap
Moncler Rabbit Fur Ear Muffs
Brookstone 180s Down Adjustable Ear Muffs with Headphones
Vika Gazinskaya Muff Shoulder Bag
Stefano De Lellis Muff/Clutch
There are two fabulous ways to celebrate the New Year:

1. #glitzandglam
When we think of New Year's Eve parties, we often think of glitter and fireworks. Why? Maybe because of the sparkling Times Square ball drop that we are all familiar with. Or maybe because we hope that the New Year will bring with it shining new opportunities and memories. Whatever the reason, we want to start off the first of the year right. After all of the holiday shopping and spending, it can be hard to muster up a fabulous new outfit for the New Year countdown party. No need to worry or pout, because you can RENT a $3,000 dress for just $300! For us non-celebrity folk, purchasing a $2,000 to $3,000 dress is a big deal especially if you only plan on wearing it once or twice in your life. Rent the Runway allows you to book a 4- or 8-day rental period for your dress and a free second size. After the big day, you simply send it back in the pre-paid envelope and they take care of the dry cleaning. Check out their website to browse for your New Year's Eve outfit.
P.S. The jewelry from this look is also available on Rent the Runway!
For Rent:
Catherine Deane Rita Gown
Reem Acra Florence Gown
Osman To be Exquisite Dress
Reem Acra Golden Lace Locket Dress
Catherine Dean Patricia Gown
Oscar de la Renta Northern Lights Earrings
Dannijo Finley Earrings
Alexis Bittar Lucite Talon Drop Earrings
Janis Savitt Smokey Crystal Earrings
For Sale:
Judith Leiber Crystal Sphere Minaudière
Jason Wu Karlie Gold Box Clutch
Jimmy Choo Abel Glitter-Coated Leather Pumps
Charlotte Olympia Margherita Leather Sandals
YSL Classic Janis Escarpin Pump
Oscar de la Renta Valerie Sequin Peep-Toe Pumps
2. #loungeinPJs
Staying home for New Year's Eve? Why not! Unwind into the New Year in comfortable pajamas, cozy slippers, and a mug of hot cocoa. For some of us, we prefer to be at home and avoid the hustle and bustle of people heading to parties and Time Square. Sometimes, we just want to be out of the Spanx and in something more forgiving like silk PJs or a fluffy camisole to just, well, hang out or watch the New Year's Ball Drop from the comfort of your home with the people you care about. It's another perfect alternative to ring in the new year.
For Sale:
Arlotta Cashmere Robe
Sweet Pea & Willow Pom Pom Throw
Eberjey Gisele PJ set
Journelle Hepburn PJ Set
Minuit Douze Vismara Camisole
Minuit Douze Vismara Matching Shorts
Uniqlo Sweat Room Shoes
Mary Green "Breakfast at Tiffany's" Eye Mask
Red is festive, vibrant, and strong. To make a bold entrance (without looking like you're trying) at holiday parties this season, chose ONE shade of red and be confident wearing it!
When in Doubt:
For the work or casual holiday party, wear a red top in a shade that complements your skin tone and black or white trousers that have clean vertical lines. If you're feeling especially brave, try CL's spiked Pigalle pumps! Add some hardware with bangles or cuffs and finish off with a simple red (or black) handbag.
Alice + Olivia Peplum Top
Christopher Kane Lattice Blouse (matching skirt)
Zara Faux Leather Cuff Blouse
Burberry London Cashmere Sweater (another top option: here)
Emilio Pucci Wool Pants
Ted Baker Tailored Crepe Trouser
Victoria Beckham Mini Tote
Christian Loutoutin Pigalle Spikes Pump
Tiffany & Co. Gold Criss Cross Cuff
Checkmate:
Tartan and checkered patterns have been trending for a while now, so why not bring them back in red for the holidays? The key to plaids and layered lines is proportion. Be sure to choose prints that aren't overwhelming for your stature. If tartan is not for you, try bold red stripes or splashes of red. Anchor red with a dark neutral like black.  Wear with a plain turtleneck or crew neck sweater and elongate legs with opaque black tights. Bring more light to your face with a fabulous pair of sparkling earrings. Finish off with red (or black) pumps and a matching clutch or small handbag.
Chloé Silk-Cotton Turtleneck Sweater
Tory Burch Florence Sweater
Alexander McQueen Tartan Wool Skirt
Fausto Puglisi Tartan Skirt
Burberry Duchess Pencil Skirt
(Other skirt options: here and here)
Uniqlo Heattech Tights
Michela Bruni Reichlin Phoenix Earrings
Ruper Sanderson Elba Suede Pumps (Similar here and here)
Diane von Furstenburg Flirty Minaudière (Similar here)
Rouge:
For the holiday dinner party, try a structured red dress that is tailored to you. Because red is such a commanding hue, be sure you are wearing IT and not vice versa. Tailor, tailor, tailor! Not this Taylor or that Taylor. Keep the look clean and simple with nude/mesh heels or classic black pumps. Finish off with one eye-catching  small red clutch.
Oscar de la Renta Ruby Dress
Roland Mouret Myrtha Dress
Bottega Veneta Sleeveless Dress (other dress options: here, here and here)
Christian Louboutin Glitter Pumps
Prada Round-toe Suede Pumps
Barney's New York Elan Clutch
Verdura Kensington Cuff
Inspired by the white of winter's first snowfall, we bring you two looks that will keep you feeling warm and fabulous.
As with any monochromatic look, it's best to mix and match textures and tones to add dimension to your outfit. Look for pieces that have visible vertical seams and lines that add length rather than seams that lie horizontally. For some color and femininity, try wearing a light peach, powder, or ivory color dress like Martin Grant's Entrevée dress. Pair it with a pale pink pleated coat from Bottega Veneta. For a more relaxed fit, try Haider Ackerman's ivory coat over a three-quarter length sleeve dress.  As well as being a modern neutral, gray can also serve as a charming accent color to winter white looks (Michael Kor Miranda Tote in Gray). Keep the look clean by adding one statement jewelry piece, like Alexis Bittar's chain link necklace. Complete the look with a classic pair of black patent leather pumps.
Martin Grant Entravée Dress
Bottega Veneta Wool and Cashmere Blend Coat with Pleats
Sofie D'Hoore ¾ sleeve Dress
Haider Ackerman Bradford Coat
Michael Kors Miranda Pebbled Tote
Alexis Bittar Chain Link Necklace
Manolo Blahnik Patent Pumps
The white on white look can be difficult to wear. But just keep in mind two words when choosing your white-hot looks: vertical lines. Avoid looking washed out and bulky, especially with structured pieces, by selecting garments with lines that run up and down, since eyes focus on and trail the dictated line. Try a wool tuxedo trouser with a pleated blouse that has long vertical seam lines. When choosing an oversized coat, the challenge becomes that the coat not be mistaken for poor fit. Instead, you want it to look intentional and trendy, as well as great for your shape and frame. Try Gareth Pugh's tree embroidered coat with a high collar or Maison Martin Margiela's coat with oversized lapels. A simple gold cuff or bangle accentuates the bright white pieces. Match your gold jewelry with a simple white bag with gold hardware. Finish the look with a comfortable pair of nude stretchy ankle boots.
Gareth Pugh Tree Embroidered Coat
Maison Martin Margiela Coat
Mulberry Aurora Blouse
Alexander Wang Tuxedo Trouser
Acne Studio Stretchy Leather Ankle Boots
Miu Miu Leather Tote
Tiffany & Co. Crossover Estate Cuff
RELATED:
Fashion Friday: Ode to White in Winter
Throw away that old-fashioned rule that you can't wear white after Labor Day, and don these luxurious and timeless classics—five favorites we've chosen from the online shops.
Let's face it: Black is always the new black. It's flattering on every figure and is so easy to incorporate into outfits. Black is the perfect canvas to play with trends and new color combinations. To celebrate the notorious Day After Thanksgiving, we are dedicating to our readers three different Black looks that you can wear while shopping, or watching mobs of shoppers, today and every other day.
BLACK & PINK
All black leather can seem intimidating and dark. To avoid the dominatrix mode, soften the look with pastels and delicate jewelry. Try a slim fitting black blouse with leather (or faux leather) pants, all under an oversized three-quarter length sleeve pink coat. Pair with your favorite black leather ankle boots to elongate your legs like the Acne Black Colt Ankle Boot.  Add a touch of femininity with a woven gold cuff and rose pink crystal ear clips.
Featured Above:
BLACK & GOLD
It's one of those tried and true color combinations that remain timeless. Adding gold chains and gold lines to a black monochromatic outfit transforms the look into one with character and sass. Jill Sander's wool pencil skirt with a linear gold leaf print begs for attention. Wear with a simple fitted sweater and pair with classic black pumps. Accessorize with different textures to add dimension to the look. A Chanel Vintage Quilted Mini Flap Bag is always a good idea. To offset the gold in the skirt and the simplicity of the sweater, top off the look with a chunky gold necklace (like the Eddie Borgo Supra Link Necklace that we've shown in previous looks).
Featured Above:
BLACK & COBALT
FACT: Everyone needs a little black dress. This peplum little black dress with three-quarter length sleeves is perfect for winter. Raoul's Lydia dress can transition effortlessly from work to evening cocktails with the addition of some bold cobalt accessories. Couple the dress with extravagant earrings to draw in the light and sport a daring cobalt clutch to capture wandering eyes. Wear with semi-sheer black tights to lengthen the legs. To bring in even more attention to those lean gams, dress your feet in a pair of cobalt suede pumps. Round off the look with elbow-length leather gloves like Kenneth Cole's Leather and Knit Gloves. 
Featured Above:
Last week we launched our Fashion Friday Series on Neutrals with a timeless classic: Navy Blue. And we asked you not to confuse neutral with dull! This week we focus on Brown—a tried and true color of fall. It blends well with the season and serves as a great transitional color for colder months ahead.
Try pairing a textured jacket with a timeless leather pencil  skirt or even a pair of corduroy pants. The Pacey pumps by TORY BURCH complement the leather skirt and tweed jacket perfectly for an  inspired fall office look. Or for a more casual look, pair dark brown ankle boots with corduroy pants to elongate the legs. Add a hint of sparkle with a graphic, textured link necklace by EDIE BORGA. To top off the monochromatic fall look, the SURELL fox fur collar adds a touch of softness for those cold, windy days.
Featured Above:
Featured Above:
Give the Green Light: This Nancy Gonzalez Small Crocodile Tube Tote has the opulence you can break out in daylight. For those who want to steer clear of the in-your-face trends, a ladylike top-handle bag is an instant classic. A true, rich, gem-tone green makes for an unpredictable choice, but one that is much appreciated in the fall as the leaves start to turn from verdant to brown.
Pair with: 
DAY Birger et Mikkelsen Knitted Coat
The Rise of Oversize: This season, invest in an oversized, yet sleek, topper like this one from DAY Birger Et Mikkelsen. Its voluminous shape is the perfect mélange of avant-garde and comfort, and with ample room for layering underneath, this eye catching piece can be worn over an ensemble that is ready for the runway or running errands . Only you and your cozy confidante will know the difference.
Melisa Goldie serves as the Executive Vice President & Chief Creative Officer of Calvin Klein, Inc. With her extensive background in advertising and photography, Ms. Goldie is responsible for directing and executing the company's branded materials for advertising, marketing, packaging, licensing, and promotional initiatives, across all product categories globally. Ms. Goldie, who graduated with honors from Pratt Institute with a Bachelor of Fine Arts degree in Photography, resides in Brooklyn, New York with her family.
Here, she helps us navigate that daily dilemma we all encounter: "What am I going to wear?" —Ed.
It's an essential question we each face daily and depending on your line of work, you are also likely dressing for multiple scenarios: dropping the kids off at school, going to the office, a client meeting, a dinner date, or a cocktail party—and sometimes these all need to be achieved with the same outfit, so a little bit of planning is key.
Unless your job calls for a business suit, a scrub, or other type of uniform, achieving the right look is more art than science— and strikes a fine balance of confidence, taste and personal style.
Curating your own wear-to-work wardrobe can be looked upon as an exciting personal challenge or a daunting experience. As a working mother, with two decades of experience in the fashion industry, I have found a few key ways to approach my work wardrobe. Here are a few personal pointers—along with my top picks from this fall's Calvin Klein sportswear line.
Keep it simple. This belted long sleeve print dress mixes both modest and feminine elements effortlessly. Paired with black patent leather lizard pumps and a rounded Saffiano leather satchel, it's a versatile look poised enough for the work day and perfect for an after-work date.
Dress smart. Start with black crocodile embossed leather pumps, and pair them with black stretch leggings and a white pleated mandarin collar blouse for a smart combination that's both practical and polished. Add a blazer if you need to take it up a notch or head to a meeting.
Pencil it in. A sleek, black leather pencil skirt is super chic and turns an otherwise simple skirt look into a confident statement. To complete the look, trade the pumps for a pair of over-the-knee leather boots.
Go back to black. Try layering a long sleeve shirt dress over skinny stretch leggings for a casual look with a sophisticated appeal. Accessorize with a platform ankle boot, and a dome satchel.  Remember, black will always be the new black.
Shop for these and other great wear-to-work looks at calvinklein.com.
Look 1:
Printed Long Sleeve Black Dress
Winnie Croco Embossed Leather Pump          
Saffiano Leather Rounded Satchel

Look 2:
Pleated Mandarin Collar Blouse    
Power Stretch Black Leggings
Winnie Croco Embossed Leather Pump

Look 3:
Averie Over-the-Knee Leather Boot             
Look 4:
Body Skinny Pants
Britney Suede + Leather Ankle Boot
As we wrap up summer, we've asked one last accomplished woman of style whom we admire to come up with 10 suggestions for a sweet season. This week we invited Talya Cousins, an editor and creative director. Born and raised on a kibbutz in Israel, Cousins spent 10 years working as an editor for Condé Nast—most recently at W Magazine, where she was the senior accessories, home. and jewelry editor. In 2011, she ventured online to build and oversee the merchandising, production, and creative departments for OpenSky.com. Today she writes for various publications and provides creative direction and online user-interface consulting for projects centered around jewelry, fashion, and food.  She is a member of Creative Collective Col-Lab and lives in New York City. —Ed.
Favorite Summer Destination: Islesboro, Maine.  Our friends Philip and Louise have a beautiful, rustic farmhouse with six bedrooms. Every summer a group of us head there for one week. We hike, swim, sail, play bocce, and cook together every night. It's a magical little place.
Islesboro, Maine. Image courtesy of Tayla Cousins

Current Summer Reading: The Yiddish Policemen's Union, by Michael Chabon
What to Wear to a Summer Party: For an easy day-into-night look, I often pair a Ter Et Bantine tailored slim cropped trousers with a Zero + Maria Cornejo lightweight top. For more formal events, I love Dries Van Noten's organza semi-sheer printed skirts with his sleeveless vest-like top. 
Top from the Zero + Maria Cornejo Resort 2014 Collection; Skirt and Vest from the Dries Van Noten Spring 2013 Collection
a
Favorite Summer Fragrance: Grapefruit Cologne by Jo Malone

Ford
Necessary Summer Indulgence:  I try to avoid sugar, but I can't resist my friend Zohar Zohar's "Dates & Halva Roses." They're a Middle Eastern play on the sticky bun. Gooey and delicious and baked only on weekends at her sweet little bakery, Zucker Bakery, in the East Village. 
.
Preferred Seasonal Spa Fix: My treat is acupuncture at the Continuum Center for Health & Healing in New York City. 
Favorite Housegift for a Summer-Weekend Invitation: I bring a bag of my homemade, sugar-free, olive-oil granola, and I custom make a label that references the host or the occasion.
Tayla's homemade granola with handwritten note for her host.

.
Favorite Summer Entertaining Tips: 
Cucumber, Shrimp, and Melon Gazpacho
.
C.
Current Film on Your List to See This Summer:  Cutie & the Boxer. 
 Cutie And The Boxer, Official Trailer (2013)