Deborah Needleman wearing her favorite summer party dress, a gingham poplin shirt dress by Lisa Marie Fernandez. (Photo courtesy of Deborah Needleman)

As we are now winding down the summer, we've asked several accomplished women of style whom we admire to come up with their Sweet Summer Indulgences for the season. This week we invited Deborah Needleman, editor-in-chief of  T, The New York Times' style magazine. Deborah also founded the magazine domino and is author of "The Perfectly Imperfect Home." She serves on the boards of the National Book Foundation and The Battery Conservancy.
Favorite Boutique: John Derian in New York and Bloom in Sag Harbor. 
Current Summer Reading: Elena Ferrante's fourth book The Story of the Lost Child (read the Women's Voices review), Hamilton by Ron Chernow, and A Little Life by Hanya Yanagihara.

Current Film on Your List to See this Summer:  Best of Enemies (Directed by Robert Gordon and Morgan Neville).

What to Wear to a Summer Party: A gingham poplin shirt dress by Lisa Marie Fernandez.
.


Preferred Summer Accessories: Irving & Fine peasant tunic tops, Ancient Greek sandals, and Tomas Maier white jeans.

Tangier classic peasant blouse from Irving & Fine; LALAoUNIS Kimolos from Ancient Sandals.
Necessary Summer Indulgence: Being in my garden.
Geranium Leaf Body Cleanser
Favorite House Gift for a Summer Weekend Invitation: Gifts from Food52—Lichen Tea Towels, Lattice Stripe Tea Towel, or the 52 Stripes Tea Towel.
Emilie Rubinfeld (Photo courtesy of Mimi Crawford)

As we are now winding down the summer, we've asked several accomplished women of style whom we admire to come up with their Sweet Summer Indulgences for the season. This week we invited Emilie Rubinfeld, Chief Marketing Officer at Carolina Herrera. She leads integrated marketing, branding, digital communications and public relations worldwide for the New York-based fashion house renowned for effortless elegant style and refinement embodied by the designer and founder. (See the beauty of past and upcoming collections at Carolina Herrera's Facebook page.) Prior to joining Carolina Herrera, Emilie served as Senior Vice President of Marketing and Communications at Akris, the preeminent Swiss luxury fashion house as well as Vice President of Marketing at Giorgio Armani. 
Favorite Restaurant: I am obsessed with Dirty French on the Lower East Side in New York City—the roast chicken is epic.  I also love Black-Eyed Susan's in Nantucket. The food is consistently delicious and it happens to be in one of the most beautiful places in America.

Favorite Boutique: Carolina Herrera on Madison Avenue of course! The new pre-fall collection is as chic as it gets.
  "Floral Bouquet Shift Dress," from Carolina Herrera's Pre-Fall 2015 Collection. (Available at neimanmarcus.com)
Current Summer Reading: I enjoy contemporary fiction for summer: Anne Tyler's A Spool of Blue Thread, Anna Quindlen's Still Life With Bread Crumbs, and Meg Wolitzer's The Interestings — its all about deeply creative female writers. I'm now starting something much lighter China Rich Girlfriend by Kevin Kwan. If you are in luxury retail, it's a must read. Also, I'm eagerly awaiting the new Jonathan Franzen book, Purity, hopefully out before Labor Day.

Current Film on Your List to See this Summer: I'm a Netflix girl who loves foodie/wine documentaries like SOMM (2013) and A Year in Burgundy (2013) as well as the Mind of a Chef  series. For movies, I will eventually indulge my kids on a rainy summer afternoon with Minions (2015). Fingers crossed for lots of sunshine.

What to Wear to a Summer Party: A Carolina Herrera simple cotton sheath or skirt from the Archive Collection featuring bright fun whimsical prints. There is a story behind every motif.
Reese Witherspoon in a Carolina Herrera summer sheath dress from the Archive Collection
Favorite Summer Fragrance: REN Morrocan Rose Oil—it gives a subtle scent while moisturizing and giving luminescence to the skin. 
Necessary Summer Indulgence: Provençal Rosé from Memorial Day to Labor Day — same rule as white jeans.
Geranium Leaf Body Cleanser
Favorite House Gift for a Summer Weekend Invitation:  The best bottle of olive oil and aged balsamic you can find. It has been very appreciated every time.
Favorite Summer Entertaining Tips: An abundance of Provençal Rosé, beautiful summer flower arrangements where sunflower, hydrangeas and/or zinnias abound, and a surprise with a summer fruit lattice-top pie.
As we are now in the throes of summer, we've asked several accomplished women of style whom we admire to come up with their Sweet Summer Indulgences for the season.
This week we invited the always fashion-forward Anne Slowey—Fashion News Director of ELLE Magazine to share her favorites with us. Her latest column for the magazine offers great advice on "How Can I Wear Fall's '80s Trends Without Looking Like I'm in a Costume?"
.
.
.
Favorite Summer Destination: Patmos, Greece.

Image by John Karakatsanis via Flickr (Creative Commons License)
.
Favorite Hotel: Kamalaya Wellness Sanctuary and Holistic Spa Resort in Koh Samui, Thailand.

The beauty of Kamalaya Wellness Sanctuary
Favorite Restaurant: Septime in Paris, France.

Image by Hotels-HPRG via Flickr (Creative Commons License)
.
Favorite Boutique: For children's clothing, Makié. I also love The Apartment.
.
Current Summer Reading: H is for Hawk by Helen Macdonald. (Read Women's Voices' review here.)

Click here to purchase on Amazon.com and help support Women's Voices' mission.
.
Current Film on Your List to See this Summer: Straight Outta Compton, The Story of N.W.A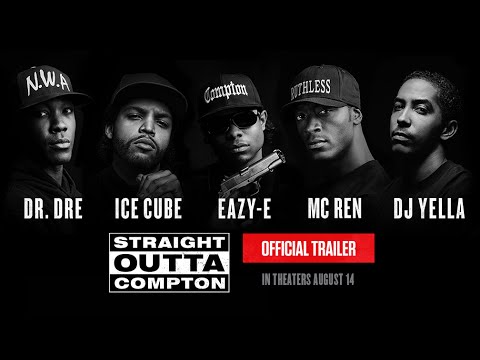 .
What to Wear to a Summer Party: A kaftan made by Figue, Two, or Loup Charmant.

The Lido Kaftan by Loup Charmant.
.
Geranium Leaf Body Cleanser
Preferred Summer Accessories: Sandals by Ancient Greek Sandals or Sarah Flint.

Madeline Saddle Vacchetta Sandal by Sarah Flint
.
Favorite Summer Fragrance: Anything by Julius Eulberg!

Necessary Summer Indulgence: Swimming.
Favorite House Gift for a Summer Weekend Invitation:  A bottle of Casa Dragones or sumptuous beach towels.
.
Favorite Summer Entertaining Tips: Serve an unusual cocktail. My current favorites are Aperol spritzers, or the Dawa—a vodka, honey, and lime drink I was served while on safari in Kenya. It means "medicine" and packs a punch so limit yourself to two. Or try a kiwi or unusual fruit daiquiri, which I had on a recent trip to Cuba. Make sure to offer plenty of shrimp or alternate splurge-items like lobster so people can fill up during cocktail hour. Then keep dinner simple and Mediterranean-inspired. Avoid carbs, fried food, corn, or anything heavy and starchy. You don't want your guest feeling guilty or over-stuffed. Avoid formal seating, serve food on throws and cushions, and take advantage of beautiful views, when available. Or, invite a few friends over to help you decorate with lights or flowers. There's no better way to get a party started than to have yours in full-swing before the first guest arrives.
As we are now in the throes of summer, we've asked several accomplished women of style whom we admire to come up with their Sweet Summer Indulgences for the season. This week we invited Stacey Bewkes—Founder of Quintessence, a luxury lifestyle blog. After seventeen years as an art director in New York City, Stacey left the corporate world and continued her love of design through the creation of Quintessence, an award winning online guide to the best in style and substance. From art and architecture, interiors and design, fashion and jewelry to books and movies, food and wine, travel and more, Quintessence has become a trusted source for well-researched, original content in the online world. She is also the co-creator, with author Susanna Salk, of the popular design video series. And, Stacey has contributed her brand of fashion commentary to Women's Voices over the years.—Ed.
Favorite Summer Destination: I've been going to Nantucket every summer for over 30 years. Each year there is something to discover: a new little lane, new shops and restaurants, and new friends. Yet, there is a timeless New England charm that is carefully preserved on the island.

Image by Michael Galvin via Flickr (Creative Commons License)
.
Favorite Hotel: A new favorite is the Hotel Miramare in Santa Margherita Ligure, Italy where my video partner Susanna Salk and I stayed last October after filming the antiques fair in Parma. With a beautiful setting, attentive friendly service and well-appointed rooms with magnificent views, it is a wonderful location from which to explore the glorious Italian Riviera. Take the time to do the five kilometer walk to Portofino. It's amazing!

The beauty of Hotel Miramare in Santa Margherita Ligure, Italy
Favorite Restaurant: I actually don't eat out all that much. Both my husband and I like to stay home and cook. But, I recently ate at the new Ralph Lauren Polo Bar in New York where the food was fabulous (amazing Dover sole) and the decor is chic, quintessential Ralph.
.
Favorite Boutique: I'm not sure I can narrow it down to one, but I like shopping in smaller stores and boutiques where there is unique merchandise that is artfully displayed and the sales people are well informed and helpful, but not hovering.
.
Current Summer Reading:  I am about to start The Signature of All Things by Elizabeth Gilbert.

Click here to purchase on Amazon.com and help support Women's Voices' mission.
.
Current Film on Your List to See this Summer: I'm a sucker for most things related to Sherlock Holmes. So I'm looking forward to seeing Ian McKellen in Mr. Homes as the nonagenarian detective. While my kids aren't sure I'll like it, I think I have to see Amy Schumer in Trainwreck (read Women's Voices' review). Lastly, if you haven't seen it, put Alex Garland's Ex Machina on your list—a thought-provoking and suspenseful statement on the future of technology and the human condition.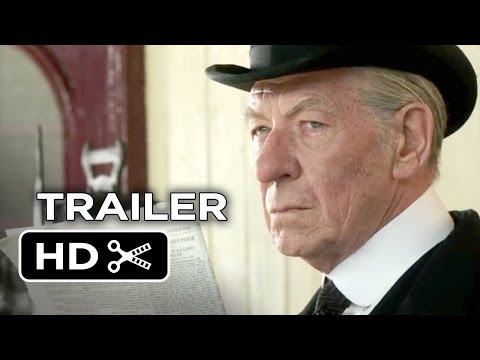 .
What to Wear to a Summer Party: For most summer parties, I wear white pants or jeans with a longer patterned lightweight top. I have a selection from sleeveless chiffon to tunics. For a dressier affair, I'll wear a long dress in a solid color.

Cap Sleeve Cady Gown by The Row; Luce Chiffon Tunic by Madeline Weinrib
.
Geranium Leaf Body Cleanser
Preferred Summer Accessories: My favorite accessory, no matter the season, is big bold jewelry. In the summer, I frequently wear a long vintage carved ivory necklace. Large thin matte gold hoops are my summer staple for earrings. I also have a rather large collection of summer sandals, from strappy gold toned heels to comfortable wedges. It's always the hardest thing for me to narrow down when I'm packing. I also like long cardigans. Everywhere seems to be over-air conditioned, so I like to have an extra layer that I can drape or tie around my shoulders if it gets too warm.

Stuart Weitzman, Sweeper Chain Cork Demi-Wedge Sandal

.
Favorite Summer Fragrance:  My longtime fragrance, Hermès Calèche Eau Delicate, was recently discontinued. So I now have a selection from their tailor-made nomad set and I'm  trying out a few new ones. My current favorites are Un Jardin Sur Le Toit and Le Jardin de Monsieur Li.

.
Necessary Summer Indulgence: Ice cream!
.
Favorite House Gift for a Summer Weekend Invitation: I love trying to find something appropriate and personal for each person but a go-to gift that is always appreciated is flowers in a beautiful vase that can be reused. My favorite that goes with everyone's decorating style is Frances Palmer's Shane Pot.
Shane Pot by Frances Palmer
.
Favorite Summer Entertaining Tips: Keep it simple. Grilled steak or swordfish, barbecued chicken, or marinated and butterflied leg of lamb are what we usually serve with a selection of salads so there's something for the vegetarians as well. And keep the chilled Rosés and light red Burgundies flowing.
Between now and early September, there are still plenty of sunny summer days left and only one essential accessory you need for the weekend jaunts and the seaside trips—the tote. Why do we adore these oversized yet surprisingly lightweight, roomy yet classy, durable yet chic, numbers so much? Mostly because they can hold all the warm-weather essentials we need—towels, beachwear, sunscreen, hats, yoga mats, summer books, Kindles, I-pads—you name it. They are also our great summer love because with the right style, an artsy tote can jazz up any laid-back summer outfit. Here are some of our favorite ideas from this season's designers that prove the endless versatility of the summer tote.
Pink Rhombus Tote by Truss
This beauty by Truss is a tote with a purpose. Composed of 100% recycled plastic, designed in NYC and handmade by skilled weavers in Oaxaca (proceeds are devoted to helping Oaxacan communities), these sturdy totes are just as useful in the city as they are traversing the local village markets.

Striped Raffia Valencia Tote by MAR Y SOL
This oversized and unlined tote is the ideal carry all for a beach getaway. The natural 100% raffia of this tote is hand crocheted with nautical inspired stripes and accented with sturdy leather handles.
.
.
Majolica Print Tote by Dolce & Gabanna

.
This is an innovative spin on the camouflage print. This reversible tote is army green on one side and multi-colored camouflage on the other. The Valentino brand's signature studs adorn the super-smooth fabric, giving the roomy style its iconic finish.
An original creation by artist and designer Susan Ritter.
Susan Ritter exited a career in advertising in 2011 to focus on her passion for creating things. Today she makes jewelry often using unfinished stones and gems. Ritter's work is sculptural, each piece unique. She is knowledgeable about minerals and gems, their component parts and the varieties of trace elements that contribute to their stunning forms and colors. Her language sparkles with words of her trade: druzy, hematite, pseudomorph.
We discovered her work in a Manhattan boutique known for eclectic fashion. A pendant of a material that resembled raw orange diamonds with an exposed rim or underbelly of tiny white crystals and set in sterling silver, caught our eye. The feminine delicacy of the stone resonated playfully with the unpolished silver frame. The finished piece hung from a russet, raw silk cord, also designed by Ritter, with Japanese knots at each end. On the back of the piece, etched into the silver, was an autograph, a conjoined 'SR'. We did some digging and unearthed her website www.sritternyc.com, which is replete with images of her artistry. 
An exchange of emails later, we are face to face with the artist in a restaurant on the Upper West Side.  An elfin, magical quality surrounds her. She is wearing multiple rings, a stack of rough gold bands each exquisitely contoured. The knockout ring is a trapezoid stone in lush shades of pink and rose, the natural color of the cobaltian calcite, set in silver. Against her pale coloring, and blue eyes, the pink is electrifying.
To our meeting Ritter has brought along a trove of materials cached in translucent Japanese boxes. Imagine a museum disgorging its most precious contents. Ritter is respectful of the stones and minerals as she places them out on a white napkin, the better to appreciate the rich formations and coloration of each. Her knowledge of the technical names is impressive. This art school graduate who learned jewelry making in Texas after college, attributes her facility with materials, as she calls them, to her parents—a furniture refinisher mother and an engineer father, both of whom respect wood and craftsmanship and the architecture of things. She spends her vacations sourcing stones like a geologist, trodding the same ground as many professionals. This dedicated "rock head," finds beauty in the natural world.  
Ritter lets us play with the stones and imagine what we'd like. We choose three and she begins to sketch the potential formation of the stones—placing the lapis lazuli on top, then to the side, adding the light green, and repositioning the transparent hunk of spessartine garnet. In three weeks, she sends a breathtaking sketch of the three stones formed into a piece of jewelry. Inside a month, it is finished. We meet again and she has prepared three cords to accompany it, one raw silk in umber, another cucumber colored taffeta, and a third linen. Ritter's artistry is evident. She's taken three dissimilar stones and framed them aesthetically (pictured at the top) to enhance each as well as the combination. What an eye.
Ritter is off to Arizona to continue to look at the layers in everything. To see more of her artistry, visit her on Facebook, Instagram, Pinterest, and Twitter.
Black in the summer is mostly thought of as a fashion don't. The reason of course has nothing to do with fashion but with science—dark colors hold heat because they absorb light. But science shouldn't keep you from wearing black altogether. The key is to wear black in breathable and light fabrics that keep you cool instead of increase your body temperature. The summer calls for pieces that are fluid and allow you to get around with ease.
Despite what the headlines say, orange is not the new black. Classic black continues to ride the carousel of fashion and style. And even now in the hot summer sun, it remains a staple of the polished, modern, and mature aesthetic.
From the power jumpsuit, to the maxi dress, to the little black dress, to the shirt dress, black is the color of confidence, competence, elegance, and sophistication. Its darkness creates an air of mystery, hides imperfections, and flatters the body.
Simply put, this is THE color that is always stylish as it is timeless. Here are some of our favorite ways to embrace the black is beautiful movement in the hot summertime.
Image via anntaylor.com
Embroidered Trim Dress by Ann Taylor: This lace-trimmed, flowy skirt, jewel neck, sleeveless number will keep you going with the flow.
…Image via net-a-porter.com
Cotton-Gauze Jumpsuit by Skin: Consider the black jumpsuit the summer version of the elegant black pant suit—they both equally exude power, reflecting a look that is pulled together and radiates confidence.
Image via asos.com
Lola Oversized Shirt Dress by Whistles: With its breathable cotton fabric, side pockets, cropped cuffs, and curved hemline this versatile dress/long shirt is the ultimate in comfort and relaxed fit.
The Maxi Dress, a staple for the summer wardrobe with its cool and free-flowing billowing shape, long, full-tiered skirt, and ankle-grazing length, is probably one of the more under-appreciated and under-valued members of the season's essentials. It has certainly had its day of being chucked to the back of the closet and deemed old-fashioned and unfashionable. We of course are thinking of the period where the mini-skirt and the uber high hem lines ruled the summer days and nights. Thankfully, those days are over (we hope) and the dress that offers comfort, freedom, and length is en vogue.
Now, the Maxi dress is the new black. It has moved up the fashion totem poll.  It is no longer relegated to vacation wear or casual lounge wear or lazy days around the house wear (although, that's perfectly fine to do). Collections from today's designers are offering the maxi in contemporary styles and shapes,  neutral and eclectic color palettes, and the flexibility to transform the dress from causal to elegant and from work to play with the simple touch of accessories and jewelry. Add a pair of Italian leather sandals, or funky espadrilles, or some heels to create an effect of the sophisticated casual. Throw a light scarf or shawl over your shoulder and you are set for the garden party, the summer evening soirée, or the office reception. Here are some of the favorite trends spicing up the maxi dress.

Add a Belt: A perfect example is from the just released email campaign from Ann Taylor (see below) for their Maxi Dress Collection. Look how they've reinvented a simple striped halter version of the maxi by adding a complementary white belt at the waist. This is your mother's maxi dress—upgraded!

Image via anntaylor.com
Choose the Color-Blocking Look: This floor-length hemline beauty from BCBG is all about movement. Its dynamic color-blocking and exquisite presentation makes it a sophisticated maxi.
                                               …………………….Image via bcbg.com
 .
Embellish a Little: In this lightweight dress by ASOS, it's the embellished detailing on the shoulders that steals the attention. Look for a maxi dress with one attention-stealing detail.

Image via asos.com
In this week's Fashion Friday, we're sharing with you our best picks for the bold, eye-catching statement summer necklace that adds a splash of color to your outfits, shows a bit of bling, and glams you up for the summer parties. Of course any palette meant to complement the steamy months of June, July, and August should include bright, vibrant colors. So, we've included multi-colored gems, turquoise, and lapis as well as the summer staple white.

Ippolita|18k Gold Rock Candy Summer Rainbow Multi-Stone Necklace
From the Rock Candy® Collection, this chain necklace by Ippolita features 18-karat yellow gold, peridot, clear quartz/turquoise, orange citrine, orange carnelian, clear quartz/ruby, clear quartz/mother-of-pearl—all the essentials necessary for a summer glow!
Alexis Bittar|Jagged Diamond Collar Turquoise Necklace
This modern silhouette by Alexis Bittar features a Howlite Turquoise stone faceted inside a sleek gold tone collar.
Verdura|Raja Necklace
Mary Louise Designs|Lapis Lazuli Pendant Necklace
An elegant Mary Louise Designs necklace, accented with rich lapis lazulis and polished charms.
It's June, and that means that on the third Sunday of the month (this year, the 21st) it will be time to celebrate Fathers. You are likely coming across numerous gift ideas for the fathers and grandfathers in your lives—biological fathers, adoptive fathers, and symbolic fathers. As we did before this past Mother's Day, we are thinking of gifts that exemplify a personal touch, a thoughtful act, an embrace of the essence of who these men are. And, as you will find, the personal touch doesn't have to cost a fortune (although we couldn't resist the cufflinks from Tiffany's; you'll forgive us this one indulgence, won't you?). The thoughtful gifts we've all received are among our most priceless possessions. Here are some of our favorite ideas; we hope they inspire your own personal touch.

Rustic Engraved Leather Journals by Jenni Bick Bookbinding
Your special dad deserves a special gift. Surprise him this year with a rustic leather journal chosen from one of the many selections offered by Jenni Bick Bookbinding. We adore this simple idea—a rugged leather journal that you can engrave with a name or beautiful message just between a daughter and her father. 
.
Custom Designed T-Shirt by ebolo
This gift idea is a bit tongue-in-cheek, but that T-shirt speaks a lot of truth, doesn't it? The best part is that if this particular father has fewer or more than three daughters, the shirt can be customized. So can the color, so get one in his favorite hue or get five different colors! Visit ebolo's shop on Etsy.com.
.
Elsa Peretti® Cabochon Cuff Links by Tiffany & Co.

It wouldn't be a Father's Day without that little blue box. Yes, that notion applies to the guys as well. And this exquisite beauty has us wishing we had more shirts that need cufflinks in our own wardrobes. These works of art, in 18k gold with lapis lazuli, are a poignant way to say "I love you" and well suited for the fashionable dad in your life. Visit Tiffany & Co. for more info.
.
Custom Map Bronze Key Ring by John and Charlotte Guptill
For this week's Fashion Friday, we are taking a page out of the Roman handbook. Summer travel in Italy is the epitome of all vacations. But whether you're embarking on a Roman holiday or a Miami one, we can all learn from the stylish, runway-ready Italians. As the saying goes, "When in Rome, do as the Romans do . . ." From fine cotton shirts, white maxi-dresses, and linen caftans to lace espadrilles, here are some of the classic Italian summer fashion staples that  translate to any culture as a sophisticated and refined aesthetic.
Valentino: Chantilly and Lace Mesh Espadrilles
.
Anthropologie: Annabelle Maxi Dress
.
.
Giambattista Valli: Floral Garland-Print Cady Dress
.
.
Banana Republic: Soft-Wash Linen Cotton Shirt
.
.
So far our fashion series on summer has reminded you of That Linen Feeling and the timeless elegance of the Summer White. This week, we turn to those happy feet. Happy because now you can exhibit freshly done pedicures and summer-color painted toes. Turquoise, anyone? And what better way to free those feet (other than going barefoot, of course) than in a light, comfortable, and luxurious summer sandal? It's a chic warm-weather mainstay, and with some expert curating it can be refined enough for work as well as transition into an effortless, casual option for weekends. Wear them with your favorite summer white linen dress and you've got our summer series covered!

Tory Burch Savannah Flat Sandal, toryburch.com
.
Joie A La Plage Socoa Gladiator Sandal, joie.com
.
Ancient Greek Sandals, shoescribe.com
.
Bernardo T-Strap Maverick Sandal, bloomingdales.com
.
Alaïa Laser-cut Suede Sandals, net-a-porter.com

It's time to break out the Linen—at last. This, one of the underappreciated fabrics,  is laborious to manufacture. But because it is an absorbent fiber, it is valued for its exceptional coolness and freshness in hot weather. It can be dressed down to lounge in or dressed up for a luxurious summer evening. Linen has become many things to modern fashion—a summer tradition, breathable and lustrous, casual yet refined, and cool and chic. And precisely because it's a summer tradition, our favorite designers and brands are breaking out their Linen Collections. Here are a few of our favorite picks!

Ann Taylor Collection: Linen at Last
Blissful Blue Striped Linen Shirtdress (Photo: anntaylor.com)
Breezily cast in lightweight linen, this smartly striped shirtdress is a one-piece wonder that's up for anything; it sports long sleeves with button tabs, button front, self tie belt, and button cuffs. Blissful indeed. 
Stripe Relaxed Ankle Pants (Photo: anntaylor.com)
Since we're already in a stripe mood, this versatile beauty caught our eye. Sunwashed stripes meet a relaxed, cropped cut to take this stylish pair from 9-to-5 usefulness to weekend escape. 
See more from the Linen at Last Collection at anntaylor.com
.
Tommy Bahama: The Linen Collection, a Luxe Love Affair
Two Palms Linen Embroidered Maxi Dress (Photo: tonybahama.com)
We don't need Memorial Day to come by to tell us we're in the throes of summer. We already feel it. And we certainly don't need Memorial Day to permit us to break out the summer whites. We're already doing it. While many of us regard white as a basic addition to any wardrobe, the summer white has the uncanny ability to function as a knockout style, as the ultimate desk-to-dinner piece, or as the epitome of summery-sweet. You'll see from our picks below that there is nothing plain or basic about a summer white ensemble—or even accessory. Here are some of the  best ways to incorporate white into your summer wardrobe with some quintessential pieces.

.
The Scarf
White cashmere–silk blend Wild Life Print Scarf from Valentino featuring fringed edges. We don't need to say more. This is simply a work of art you get to wrap around your neck or use as a pullover on those endless summer nights.
.
The Shirt Dress
This timeless Jacquard Shirtdress by Piazza Sempione has all the things we love—half-length sleeves, a feminine knee-length skirt, a partial button front, side pockets, and breathable textural cotton. It's a summer look that says both style and comfort.
.
The Skirt
This Donna Karan Abstract-Print Pleated Skirt marries our favorite things—fashion and art. Brushed with an abstract print, the pleated cotton silhouette is a visual masterpiece, equipped with a waistband, all-over pleating, and yes, cool and breathable cotton.
The Jeans
We even love the title of these jeans by The Gap: 1969 Perfect Boot Jeans. No need to break the bank for a pair of simple white jeans. And while you're not breaking the bank, how about bucking the skinny-jean trend and opting for the boot cut! This 1969 number is made of premium stretch denim, and its boot-cut design allows for both flats and a nice pair of nude pumps! 
The Jacket
Inspired by a classic denim jacket, this white-hot Linen Jean Jacket rendition from Eileen Fisher makes the perfect lightweight layer you'll live in all season long. And with its enviable organic linen, long sleeves, button cuffs, and button flap chest pockets, you'll savor it for next season as well.
……………