"Most women, when they reach a certain point in their lives, are empowered and truly embrace their life. They aren't afraid to change and push boundaries, or they become complacent, and there's not the desire, or the theater in their daily life. Being comfortable in your own skin and not basing your feelings on someone else's attitude is important."
♦
As we wrap up summer, we asked several accomplished women of style whom we admire to come up with 10 Sweet Indulgences for the season. This week our invitation went to Susan Sokol—a renowned leader in the global fashion industry whose business acumen and exceptional taste have earned her a reputation as one of the fashion industry's most highly regarded executives. She has partnered with the founders of iconic brands in president and COO positions at Calvin Klein, Donna Karan, Michael Kors, Vera Wang, and J. Mendel.
Favorite Summer Destination: Bridgehampton continues to be my favorite summer destination. Its everlasting beauty, incredible topography, and gorgeous beaches make it a cherished place where I love being, especially during the summer season!
"A Shady Lane, Bridgehampton, New York." Image from Flickr via

Current Summer Reading: I just finally finished The Goldfinch, by Donna Tartt. I was totally immersed in this page-turner of a book. I am now onto The Orphan Train, by Christina Baker Kline; after only 10 pages I can tell it will be a satisfying read.
What to Wear to a Summer Party: I tend to lean more towards the casual side of dressing in the summer. I love James Perse's long bias-cut slip dresses in linen/viscose blend fabrics. They are simple, chic, understatedly sexy, look summery, and can be dressed up or down.

Favorite Summer Fragrance:  I wear Cristalle, Eau De Toilette by Chanel year round. Its light citrus scent suits me and is imbedded in my skin. At this point, it's difficult to change things up. I'm a classic girl when it comes to fragrances, so occasionally I will go all out and wear Chanel No. 5.

Necessary Summer Indulgence: I'm learning how to paddle board. Taking the time to learn it is an indulgence!

Favorite House Gift for a Summer-Weekend Invitation: Everyone loves rosé in the summer, so we bring a couple of bottles of chilled good rosé as a house gift.

Favorite Summer Entertaining Tip: Delicious food, using organic veggies, great background music, and keep the wine flowing.
"First Fruits." Image from Flickr via
Preferred Summer Accessories: I tend to wear a lot of white in the summer, and I bought a pair of Ted Muehling turquoise drop earrings that look great with almost everything I wear.
Ted Muehling – Turquoise Long Drop Berry Earring
Current Film on Your List to See This Summer: At the top of my list is Boyhood! Everyone I know who has seen the film has raved, and I am obsessed with seeing it as soon as I can!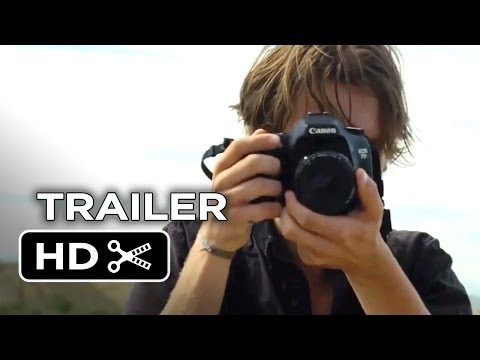 Susan Sokol's Fall 2013 Favorites

Susan Sokol, President and COO of J. Mendel, shares her decadent favorites for the fall.
As we are now in the throes of summer, we've asked several accomplished women of style whom we admire to come up with 10 sweet indulgences for the season. This week we invited Amanda Ross—an internationally renowned fashion director, stylist, costume and jewelry designer, and consultant for celebrities, film, TV series, and designers. She is known for the elegant, refined, and sophisticated eye  she has developed through her years as a staple in the fashion industry.
Amanda is the former Market Director at Harper's Bazaar U.S. Following this venture, she moved to L.A. to become editor at large of C Magazine. Now based in New York City, Amanda has worked as Consulting Fashion Director at Anne Klein and the Fashion Director for Departures magazine, where she had her own monthly column called "Uptown Girl." In October 2013 she launched her first jewelry collection with Grossé, in Tokyo. She is a N.Y.C. founding member of both the British Fashion Council and React to Film.  She sits on the Board of Directors at Free Arts N.Y.C. and is also actively involved in a number of charity projects.—Ed.
Favorite Summer Destination: Il Convento Santa Maria di Costantinopoli, Puglia, Italy.

Image via
.
Current Summer Reading: Rome, by Robert Hughes, and  The Idea of Him, by Holly Peterson.

What to Wear to a Summer Party: A little white dress, green metallic sandals, and Chloé by Clare Waight-Keller.
Favorite Summer Fragrance: Love, Don't Be Shy by Kilian. 
Necessary Summer Indulgence: Talenti gelato and caramel sauce from Laduree.

Preferred Seasonal Spa Fix: Pedicures by Bastien Gonzalez.

Favorite House Gift for a Summer-Weekend Invitation: Chocolate covered ginger slices from Laduree.

Geranium Leaf Body Cleanser
Favorite Summer Entertaining Tip: Keep dessert simple with Melt Chocolate from London, or watermelon.
Preferred Summer Accessories: Grecian flat sandals by Manolo Blahnik.

Tarren Grecian Sandle by Manolo Blahnik

.
Current Film on Your List to See This Summer: Woody Allen's latest, Magic in the Moonlight.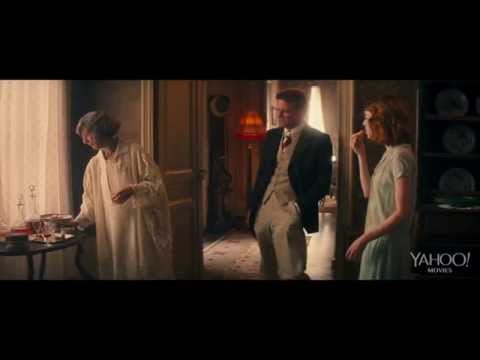 Here's what's making our hit list as we comb through the mash-up of fashion blogs and trending-this-week articles to find what's fashionable, stylish, and—more important—of substance. 
As we are now in the throes of summer, we've asked several accomplished women of style whom we admire to come up with 10 sweet  indulgences for the season. This week we invited stylist Cristina Ehrlich to share with us her favorite picks. Cristina's style philosophy is a classic, chic and timeless sensibility with a modern edge. Her contributions to the fashion scene span celebrities, editorial, and advertising as well as design. She works regularly with Hollywood's stars, including Penelope Cruz, Margot Robbie, Julianna Margulies, and Tina Fey. For her unique vision and style she was awarded "Celebrity Stylist of the Year" at the 2012 Style Awards in New York City.—Ed.
.
Favorite Summer Destination: The Beach.

Image from Flickr via
.
Current Summer Reading: Just Kids, by Patti Smith.

What to Wear to a Summer Party: A Yvonne Sporre sundress handmade in Ibiza.

Yvonne Sporre Printed Cotton Gauze Dress
a
Favorite Summer Fragrance: Moon Oil, a beautiful scent from the boutique Warm in New York City. 
Warm boutique in New York City. Image via Facebook.
Warm Ford
Necessary Summer Indulgence: Throwbed/outdoor mattress from The Hedge House—a fun, chic cross between a mattress and pouf that is light enough to roll up and take on the go.

Sur La Mer Bleu Wide Throwbed from The Hedge House
.
Preferred Seasonal Spa Fix: The signature stem cell and oxygen treatment from Dr. Harold Lancer. 
Favorite House Gift for a Summer-Weekend Invitation: A bottle of rosé wine from my boyfriend's vineyard.
Geranium Leaf Body Cleanser
Favorite Summer Entertaining Tip: Dinner outdoors as often as possible.
Image from Flickr via

Preferred Summer Accessories: Raquel Allegra shredded scarf to keep the sun off my chest; Thierry Lasry sunglasses; and a VK Lillie medicine bag.


                                             Recycled Glove Leather, Quartz crystals Medicine Bag by VK Lillie
.
Current Film on Your List to See This Summer: Saint Laurent, the French biography drama film co-written and directed by Bertrand Bonello, on the life of  Yves Saint Laurent.

In past summers, we've celebrated The Black Dress and The White Dress. But we also know sometimes you've got to be a little more bold than black or white. Thankfully, the twosome produces a stunning, chic, and modern look fit for warm summer months during the day as well as cocktail hour. In fact, the The Black & White Dress can be more edgy, impactful, artistic, and modern. And yet, with all its modernity, black and white is the most classic of combinations. Here are our five favorite looks for a modern take on an age-old couple.
Chiffon Floral Dress by Oscar de la Renta
This Modern-meets-Victorian look features sharp contrasts, chiffon floral motifs, beautiful illustrations, and a scoop neck.
.
Monochrome Pleated Dress by Proenza Schouler
The pleats in this dress are simultaneously smart and whimsical. The dress features a round neck, back keyhole slit, upper body layered design, and long accordion-pleat skirt.
.
Two-Tone Dress by Emilio Pucci
For the office, house of worship, and even cocktail hour, this dress with its v-neckline, short sleeves, and just-on-the-knee length is the ultimate in versatility.
Silk Tiger Print Dress by Jaeger
In 2000, the British rock band Coldplay composed one of the most beautiful tributes to a color, the color yellow:
Look at the stars,
Look how they shine for you,
And everything you do,
They were all yellow.
I came along,
I wrote a song for you,
And all the things you do,
And it was called "Yellow."
The song, which was on the band's debut album, became an international hit and put Coldplay on the map. And, perhaps, we adopted a newfound respect for the color yellow. While most of us associate yellow with sunshine, daffodils, and lemons, the psychology behind the color is rooted in mindfulness, intellect, optimism, and enlightenment. Undoubtedly our fast-paced days could always use a little more of these things. And the fashion world is paying attention. Kat Thomsen at Glamour, who's on a campaign to crown "yellow as the new power color," recently deemed it the summer color that looks good on everyone!

Continuing our Fashion Friday tradition of focusing on colors (see our feature on "Going Green for Spring"), we've scoured the Web to find some innovative accessories to weave a little bit of yellow into your summer style.

Michael Kors Large Hamilton Pyramid-Stud Saffiano Tote
Kate Spade New York Statement Chandelier Earring
Nest Chunky Yellow Jasper Hand-Knotted Necklace
.
Henri Bendel Batik Silk Scarf
TOMS Yellow Marco Weekender Bag
Not all of us have the luxury of strolling down New York City's Madison Avenue at whim. And probably most of us would rather don the little black dress just one more time rather than subject ourselves to the mall. Now, more than ever, online fashion stores, known in the industry as e-tailers, are not only influencing how we buy clothing but influencing the trends in fashion. Given the ever-growing list of online shopping sites that go way beyond the department-store household names we know and rely on—sites that are beautifully curated around various concepts, themes, and personalities—it's becoming increasingly difficult to settle on just one or two best bets for online shopping. A new crop of e-tailers founded by women entrepreneurs is staking a claim in the $54-billion apparel e-commerce market.
For this week's Fashion Friday we've highlighted our top three favorite online fashion sites; most importantly, each has at it helm women whose taste, vision, and business and technological savvy are redefining the industry of online shopping.
Natalie Massenet, Chairman of the British Fashion Council, launched Net-A-Porter in 2000. The pages are cleverly and beautifully presented in the style of a fashion magazine; the site caters to more than 2.5 million women each month who are  style-savvy and expect unprecedented access to international cutting-edge labels.
POLYVORE
Co-founder and CEO Jess Lee earned her stripes working on Google Maps before she joined Polyvore. Her stint at Google is clearly reflected in Polyvore's mission to solve "problems intelligently, in clever, faster ways through technology and creativity." And, yes, they're talking about a fashion site, whose global community has created more than 80 million collage-like "sets" that we have come to love. Indeed, we've shared plenty of them   on Women's Voices, like the curated collection above on "What to Wear to a Daytime June Wedding." Of Polyvore's aesthetic and culture, Lee told The New York Times, "We believe that you have to keep things as simple as possible, edit out the things that are unnecessary or extraneous and focus on polishing the details."  We agree with that kind of fashion policy!
.
RENT THE RUNWAY
Here's a concept: Rent the designer gown! Men have been renting tuxedos forever without any scandal. So why shouldn't women be able to rent their black-tie dresses as well? Co-founders Jenny Fleiss and Jenn Hyman of Rent the Runway  say their philosophy is: Borrow, don't buy. The concept is simple: find your dress, book for a 4-day or 8-day rental period. After your night out, send back your items in the easy pre-paid envelope provided. Dry cleaning all taken care of. We couldn't think of anything easier.
Here at Women's Voices for Change, we love to celebrate the Art of Reinvention—women who have successfully re-created their lives and shifted their own trajectories. But Deborah Buck—artist, author, and design entrepreneur—is simply a woman of Invention, literally. In her new book, The Windows of Buck House: Fabulous Fictional Females, she curates 22 fabulous fictional women—feisty, fearless, global, courageous, trailblazing, and heroic—and the objects of style and decor that define who they are, give us a sense of what they care about, and offer a glimpse into their worldview.

So the question is, why invent these women? The story behind the invention is just as eclectic as the book itself. From 2001 to 2012, Buck was the mastermind behind Buck House on Madison Avenue in New York City, where she sold her unique selection of  furniture, art, and decorative objects. When the business reached a point where it needed to make a deeper mark, Buck decided to use the store's 6-foot-by-6-foot window to curate a collection of invented characters surrounded by antiques, fabrics, and props. Needless to say, it stopped lots of foot traffic on Madison Avenue.

Deborah Buck discusses the inspiration for and making of The Windows of Buck House: Fabulous Fictional Females.
Those storefront women became the inspiration for the book. And though they might be fictional on the page, they are very much based on real women. Perhaps that's what makes Buck's clever idea both a glamorization as well as a triumphant ode to the women who touch our lives daily. In each chapter, which is presented in four categories—Artists, Business Women, Scientists, and Explorers—we meet a roster of women with names just as intriguing as their ZIP Codes:

Ink Lee |

Artist — Shanghai, China, 1885

Avril Médoc |

Winemaker — Bordeaux, France 1980

Sheelock Holmes |

Detective Extraordinaire — London, England 1900

Dusty BonVoyage |

Author, World Traveler — New York 1927
Aesthetically, the book is a visual feast, saturated with beautifully rich full color images. In addition to its decadence, there's an important message running throughout the biographies of the characters. In his review for The Huffington Post, interior designer Bob Richter explains that Buck's collection of women goes beyond a book of style and decor, that Buck might be endeavoring to give women a platform for their stories and identities:
"The book defies categorization. The photos offer up an eccentric mix of beautiful objects that tell the stories of women who dared to be different and fearlessly forge identities in a man's world. Of course such real-life women have been celebrated in many ways, but Buck chose to zero in on archetypes of women that might not have had their stories told."
The biographies are punctuated with quotes and quips on life, on living, and loving that we applaud and adore for their charm. We're reminded of Coco Chanel's wit ("Fashion fades, only style remains the same") and  Confucius' wisdom ("Everything has beauty, but not everyone sees it").
This week, a great feat occurred at the Metropolitan Museum of Art in New York City. No, not the annual Met Gala. The famed Costume Institute at the museum will now become the Anna Wintour Costume Center. Christening the renovated space, named after Wintour—who is the artistic director of Condé Nast, editor-in-chief of Vogue, and has been a trustee of the Met since January 1999—Thomas P. Campbell, director and CEO of the Metropolitan Museum of Art, remarked:
"Through her bold leadership at the helm of the annual Costume Institute Benefit plus other significant fundraising, Anna has helped us realize a place where The Costume Institute can move into the future with the latest technology for creating immersive, cutting-edge exhibitions, developing new techniques for object conservation, and designing a customized collection storage facility. Her interest in our mission has allowed us to rise to new levels of growth and prominence. She is an exceptional benefactor, advocate, and friend."
It's an incredible accomplishment for Wintour, an iconic woman in fashion who is a star even without this new honor. However, the institute, arguably the premier venue for both the celebration and the preservation of fashion as an art form, can improve its representation of solo exhibitions focused on groundbreaking women designers. With the exception of Schiaparelli and Prada: Impossible Conversations (2012), the Costume Institute has largely focused its solo exhibitions on a succession of male designers in the  past  seven years: Charles James: Beyond Fashion (2014), Alexander McQueen: Savage Beauty (2011); Paul Poiret: King of Fashion (2007).
In the meantime, while we wait on the Met to add to its roster more women designers, we've found these incredible global exhibitions honoring women in fashion as well as the contributions women have made to the field.  Here's how the museums describe their shows:
July 24, 2014 to July 5, 2015
Stager and Blum Galleries, Kent State University Museum, Kent, Ohio
From 1914 until 1918, the world faced war on a scale never before seen. In addition to the loss of millions of lives, this period saw tremendous technological, social, and political upheavals. These profound changes led to a transformation in the way women dressed. Increasingly called to work and contribute in numerous ways to the war effort, women made great strides towards equality. Gone were the cumbersome petticoats and rigid whalebone corsets, and in their place were slim, clean lines and serviceable suits. This exhibition explores the changes in women's lives during the first quarter of the twentieth century through a careful look at how they dressed.
May 3, 2014 to 15 March 15, 2015
Victoria and Albert Museum of Art and Design, London, UK
This exhibition will trace the development of the fashionable white wedding dress and its treatment by key fashion designers such as Charles Frederick Worth, Norman Hartnell, Charles James, John Galliano, Christian Lacroix, Vivienne Westwood, and Vera Wang offering a panorama of fashion over the last two centuries. On display will be the most romantic, glamorous, and extravagant wedding dresses from the V & A's superb collection. Included will be some important new acquisitions, as well as loans, including the purple dress worn by Dita Von Teese for her marriage to Marilyn Manson and the outfits worn by Gwen Stefani and Gavin Rossdale on their wedding day. The exhibition will highlight the histories of the dresses, revealing fascinating details about the lives of the wearers and offering an intimate insight into their circumstances and fashion choices.
through June 8, 2014
Palazzo Pitti, Florence, Italy
This is a monographic show devoted to the hat. The museum possesses collections—deriving from the generosity of numerous donors—that amount to over 1,000 exemplars, normally stored in the repositories and only a part of which is destined to the exhibition. The exhibition includes more than 1,000  hats by international designers, including Christian Dior, Givenchy, Chanel, Yves Saint Laurent, and more.

through May 1
Wilshire May Company Building, Los Angeles, CA
After the Little Black Dress, perhaps the next best fashion invention is the Wrap Dress, made iconic by designer Diane Von Furstenberg. Created in 1974, the Wrap Dress came to symbolize power and independence for an entire generation of women. Serendipitously, the Wrap Dress turns 40 this year—fitting perfectly with Women's Voices' mission of redefining life after 40. To mark the milestone, the exhibition Wrap 40: the Journey of a Dress is currently on view in Los Angeles.
These days, the term "going green" immediately conjures up all things eco-friendly and earth-friendly.  In this particular moment, however, we mean it literally—wear the color green, all fifty plus shades of it!  It's not just for St. Patrick's Day. The color symbolizes growth, regeneration, fertility and nature. It has also had a constant presence in the fashion limelight. And with so many lush iterations of green—mint, yellow, lime, forest, olive, apple—why not embrace your inner mother nature and woman of constant reinvention. This Spring season, surrender to the color infamously associated with envy by donning these beautiful green monsters. You might just conjure up some friendly jealously. 
Lilly Pulitzer Forsyth Maxi Dress
Carolina Herrera Sparrows Shirtdress
Zac Posen Sleeveless Flared Midi Dress
.
ISSA Kimono Short Sleeve Gown
.
Oscar de la Renta Sheath Dress with Asymmetric Peplum
.
Whistles Tillie Lace Dress
The Clutch for Spring:
Sophisticated. Elegant. Timeless. Simple. Versatile. Reinvented.
The Clutch makes the contemporary fashion headlines each season as one of the hottest accessory trends. Women are usually drawn to the lightness, convenience, and demureness of the sleek design. However, for the modern woman, whose 21st century essentials are cell phone, lipstick, business cards, cash, keys, etc., the clutch can at times be all style, no space. Fear not, modern woman. This handbag is constantly being reinvented and adjusted to complement the fashion landscape of the time and to fit women's changing needs.
To help you take hold of your accessories this spring season, here are 5 of our favorite clutches—large enough for all your accoutrements without shirking a reputation that the best things come in small packages. We hope they add both elegance and zsa zsa zu to your fashion wardrobe this spring.




PROENZA SCHOULER

MICHAEL KORS

Convertible Clutch
saksfifthavenue.com
KATE SPADE
Floral Bella Pouch
katespade.com

EAST

East Sabrina Clutch
johnlewis.com
In a recent feature in The New York Times, Chilean-born designer Maria Cornejo said that at the heart of what underlines her vision for dressing women is that she is "trying to bridge the disparity between what is being photographed and what people actually wear. . . " Amen! She later added, that she is "craving things that have substance, rather than being just eye candy." And in addition to substance, her designer's eye has produced pieces that are a hybrid of minimalist and eccentric, strong and feminine.
This year, Cornejo's label, Zero & Maria Cornejo, turned 15. Since launching the brand, Cornejo has won the Smithsonian Cooper-Hewitt National Design Award, opened three stores in New York City, and expanded the line globally.  Notable women of both substance and talent such as  First Lady Michelle Obama, Tilda Swinton, Susan Sarandon, and Cindy Sherman have donned her dresses. These are "brainy, strong women, not arm candy," she told The Huffington Post. "They buy my clothes to wear in real life, not just when they are getting photographed." And it's an incredible list of women, some of whom are included on Cornejo's website.

For the woman of style and substance, we've found much inspiration in Cornejo's 2014 Spring/Summer Collection. Here are our favorites, curated around an aesthetic of minimalist meets eccentric, and all available at zeromariacornejo.com. Enjoy!
KALI DRESS: A sleeveless dress with round neck, seam detail at empire waist, and an asymmetrical draped wrap-effect skirt.Wear to holiday parties through early spring.
BIRI DRESS: This striped, woven cotton cap sleeve dress with geometric v-neck, seam detailing at fitted bodice and skirt, is reminiscent of faraway desert lands, old civilizations, and explorers.
.
BELI TUNIC: Featuring a draped neckline, slight stand collar, front welt pockets, cut-out detail at hem, and long sleeves.
.
WIDE PRINT SCARF: We're told this Pix Print originated from an iPhone picture taken by Maria. The white, yellow, and blue pixelated image evokes the broken tiles of a modern mosaic.
.
REVERSIBLE TOTE: For this soft nappa leather tote bag with camel hair, Maria was inspired by goats seen during holidays in Spain.
Spring will be here soon (we can't wait), and so, to get us into the mood, we've chosen a selection of fashion books that function as both great art to top your coffee tables as well as great reads to serve as blueprints for iconic style.  From the artistic creations of Elie Saab, Oscar de la Renta, and Carolina Herrera to a homage to the classic little black dress, we've got your spring fashion reading covered. —Ed.
Living in older buildings in NYC does come with some benefits: vintage crown moldings, thicker walls, and an endearing lived-in feel. The drawbacks are aging heat and plumbing:  the boiler in the basement fizzes out, leaving you freezing in your room and relying on the gym for showers. The weather is COLD, COLD, COLD, and it will continue to be for quite some time. Having a space heater helps when the radiator is dead, but you definitely need some heat-trapping items around to prevent the cold from stealing the body heat you've produced. Not only are faux fur throws elegant and luxurious, they are very cozy! My personal favorite: Life Comfort Sherpa Throw (got mine at Costco). It is hands-down the most comfortable and warmest blanket I have. I wrap myself in a cocoon with this blanket every night.
Of course, there are many other great options (scroll down for a list).  If you own one of those old-fashioned hot water bottles, you can even get a cozy alpaca cover to keep the heat lasting even longer.
The easiest way to stay warm indoors is simple layering. Start with a thin baselayer or undergarment and throw on a sleep shirt or robe. Look for fabrics that are woven in a thermal or waffle pattern or fabrics that have fine, tight weaves of synthetic fibers. These types of fabrics are more likely to keep heat close to your body. You can always add a down vest for extra warmth. Don't forget your feet. Wooden or stone floors hold in cold temperatures.  Keep your feet and toes warm with shearling slippers on, or  you can always opt for nice plush socks.
If you feel like those extra layers just aren't doing the trick, grab the closest domesticated animal (man, dog, or cat) and snuggle! Top off the day with your favorite book and a big mug of hot cocoa with extra marshmallows.
Featured Above
UGG Sheepskin Pillows
Calypso Faux Fur Throw
Zara Faux Fur Throw
Alpaca Hot Water Bottle Covers
Bedeck Drift Knitted Throw
Sea Coral Dhurrie Rug
UGG Slippers
Zinke Raglan Sleepshirt
Only Hearts Sleepshorts
Victoria's Secret Sleepshirt
Arlotta Cashmere Robe
La Perla Balletto Robe
Brooks Brothers Wrinkle-Resistant Oxford Pajamas
Brooks Brothers Supima Robe