'Tis the season for  holiday dinners, cocktail parties, and festive gatherings. We hope you get to take a break from being the graceful hostess and relish the moments to be a gracious guest. When you do play the role of the guest, use it as an opportunity to show your hostess that you understand just how (behind the glitz and glamour, of course) hectic and stressful hosting duties can be. Here are our favorite hostess gifts guaranteed to reflect your thoughtfulness and express your gratitude for a well-executed gathering. They are all meant to give your hostess some much-deserved moments of indulgence.

ELEGANT FLOWER BOUQUET
Photo by Bloom Nation
Gift a beautiful bouquet of flowers that are already in a vase and ready to be displayed. It frees up your host from having to find a vase and complete another to-do. Choose a monochromatic palette that is simple and elegant and won't clash with your hostess's decor. And, for an added touch, have them delivered with a lovely note of thanks. It sets a beautiful tone even before you arrive.

TEA TIME
Photo by Teavana
When the last guest has departed, give your hostess a moment of quiet and serenity with a luxurious Japanese tea gift set. This Matcha collection from Teavana is a homage to the traditional Japanese tea ceremony known as the 'Way of Tea.'
.
BATH TIME
Photo by Williams-Sonoma
Keeping with a trend of gifting your hostess moments of serenity, nothing complements a well-done evening better than a long, hot soak in the tub. This Essential Oils Collection from Williams-Sonoma is a perfect way to energize and refresh.
.
BREAKFAST BASKET
Photo by Le Caprice DC
The morning after is probably the last thing on your hostess's mind, including what to do for breakfast (if she's not sleeping in, of course). Gift a hearty breakfast basket with everything she might need to start the day off right.
For most of us, our phones have become essential to our work life and our play life. The new iPhone 6 and 6 Plus are, we think, much more women-friendly. Most of us carry our phones in purses, anyway—so all the chatter about the iPhone's larger size being incompatible with jean and pant pockets is meant for the guys. And why would anyone think sticking a $500 piece of equipment into a back pocket is a smart idea anyway? Moving on. . .  With the new iPhone came new cases and wallets to adorn them with. Here are our favorite picks for iPhone cases and wallets that are just as functional as they are fashionable.
Adopted
This case features signature genuine leather and is fused to a metalized frame for a classic and sophisticated look. The durable leather and impact-resistant frame keep the case looking great even through heavy use.
Grovemade
This elegantly crafted frame of Eastern Hardrock Maple is joined with a supple cover of premium London-tanned leather that gives this case an undeniable allure. And the case beautifully doubles as a stand.
Tory Burch
The epitome of understated chic, the  Robinson Pebbled Convertible Wristlet pulls double duty: It's the all-in-one for your mobile and your cash and cards. Made of super-soft, richly textured leather, it has a zip closure and a wrist strap—a must for multi-taskers.
SoBag1989
This simple stylish iPhone sleeve is 100% handmade. The size can be customized for any kind of iPhone. And, it is soft to carry around and touch but extremely durable.
Although it's nowhere near Mother's Day, mothers have been on our minds a lot. And, of course, we don't need Mother's Day to honor our mothers: That ought to be an everyday commitment. So, with mothers on our minds,  we are re-sharing an article we featured last year on the jewelry designer Janet Hill Talbert. Her Bible-scripture-inspired designs serve as the perfect gift idea. 
As our readers learned about Janet's story, they shared with us that this was a story of transformation as well. One reader remarked, "Janet Hill embodies the concept of reinvention and living one's best life. That she followed her inspiration into a new career makes her an exemplary model."—Eds.

♦
This past Mother's Day, we shared with you the gifts we gave our mothers that, often to our great surprise (and relief), lit up their world. One of those featured gifts, given by Grace Ali to her mother, was a gorgeous cuff engraved with one of her mother's favorite Bible scriptures: "His mercy endures forever" (Psalm 136). Well, not only did our readers really love the cuff, our own Dr. Patricia Allen, too, fell in love with it and thought it would make the perfect gift for a dear friend. Many of you begged to know more about the jewelry designer, Janet Hill Talbert, and her line, On This Rock Jewelry. Here, we share with you her story and our favorite picks from her collection.
About the Designer
Janet Hill Talbert did not start out as a jewelry designer—far from it. In her first life, in the world of book publishing, she spent 22 years as a successful editor in New York City at Doubleday, working her way up to executive editor and vice president at Doubleday and Harlem Moon, an African-American book imprint she founded. In 1998, a simple walk on the beach changed the course of her life. "During the summer of 1998, while on the beach in Nantucket I gathered several smooth stones that were precious in their simplicity," she shares on her website. "As I continued to walk, feeling the warm weight of the stones in my hands, I was overcome by a sense that one day I would make jewelry using these stones."
And she has made good on her promise to herself. Those first steps on the beach led to courses at the Jewelry Arts Institute in Manhattan and training at the Bianca Lopez Studio and the Fred de Vos Wax Workshop. Janet took what she learned from those courses and began wearing the jewelry she made—initially, just for herself—embracing the world as her own jewelry model. But it wasn't just a newfound passion for jewelry-making that was fueling Janet. She wanted to infuse her designs with another lifelong passion, as she puts it: "God's love." How does one accomplish something so monumental? For Janet, it was as simple as reminding people of the words or symbols of that universal love.
And so she married her newfound skills as a jewelry designer with Scripture passages that inspire, encourage, and uplift her—words that she had grown up with in her own Christian family as well as lessons she was discovering as she studied the Old Testament of the Bible with more depth and a new pair of eyes. "As people put on my jewelry and contemplate the scripture or symbol it carries," says Janet, "I literally want them to feel they are arming themselves with the power of God's love." It is this love that is the essence of her vision and that sets her apart from other jewelry lines and designers.
In 2008, Janet officially walked away from Doubleday to focus on the work of building her company, On This Rock Jewelry, and now, some five years later, that "classic leap of faith," as she calls it, continues to pay dividends. Kathie Lee Gifford has mentioned her "23rd Psalm Cuff" as her "favorite thing" on Today with Kathie Lee and Hoda. Aretha Franklin, Whoopi Goldberg, CeCe Winans, and Natalie Cole have worn her pieces, and countless mothers, daughters, and best friends have shown their love for the women in their lives with Janet's designs.
Janet's story on CBN.com
Cuff Love Here are our favorites from the Cuff line of Janet's On this Rock collection.
Decorative Loved Cuff.
Lord's Prayer Cuff
Given the kind of weather we've already been having, it looks as if this fall we'll be  zipping into the warmth and security of  boots sooner rather than later. No complaints here. And, like the Fall Coat, the Fall Boot has to do a lot, and do it all at once—it has to be, of course, fashionable while also being functional, warm, cool, versatile, color compatible, and able to combat rain, wind, flurries, and possibly snowstorms. From classic flats to the season's trend-setting over-the-knee boots to the new-found appreciation for suede as a change of pace from leather, and to a refreshing take on fall colors that includes reds and blues, feast your eyes on fall's five most covetable casual styles.

This slideshow requires JavaScript.
Felicia by POUR LA VICTOIRE
This classic fall boot in dark brown features a mid-size heel and zippered side closure.
LOWLAND by  Stuart Weitzman
Valerie Boots by Kelsi Dagger
Kelsi Dagger consistently breaks down fashion boundaries with unexpected details that appeal to both classic and trendy sensibilities. This over-the-knee suede pairs beautifully with dresses for autumn.
.
5050 Stretch Suede Boots by Stuart Weitzman
These blue suede Stuart Weitzman boots are a perfect alternative to the traditional black or brown option. Wear them with a simple skirt and white shirt for a minimal look that is equally perfect for the office and for Saturday brunch.
.
Addison Riding Boot by Trask
Antiqued metal harness straps amplify the equestrian style of a slouchy, tall boot cast in burnished two-tone Italian calfskin.
This fall is gearing up to be an exciting season in the book world—and upcoming books by and about some of the most influential and game-changing women in fashion promise to be especially engrossing.  These new releases delve into the complicated lives of women like Diane von Furstenberg, Vivienne Westwood, Elsa Schiaparelli, and Loulou de la Falaise.

This slideshow requires JavaScript.
The Woman I Wanted to Be
By Diane von Furstenberg
Diane von Furstenberg offers a book simply about becoming the woman she wanted to be—"the kind of woman who is independent and who doesn't rely on a man to pay her bills." In The Woman I Wanted to Be, von Furstenberg reflects on her  life—from her childhood in Brussels to her days as a young, jet-set princess to creating the dress that came to symbolize independence and power for an entire generation of women. She mines the rich territory of what it means to be a woman, opening up about her family and career, overcoming cancer, building a global brand, and devoting herself to empowering other women. She declares,  "I want every woman to know that she can be the woman she wants to be." (Source: Simon and Schuster)
Vivienne Westwood
By Vivienne Westwood, Ian Kelly
Vivienne Westwood: fashion designer, activist, co-creator of punk, global brand, and grandmother. Her career has successfully spanned five decades and her work has influenced millions of people across the world. In her personal memoir, she collaborates with award-winning biographer Ian Kelly to describe the events, people, and ideas that have shaped her extraordinary life. (Source: Pan Macmillan)
.
Elsa Schiaparelli: A Biography
By Meryle Secrest
Known as the Queen of Fashion, Elsa Shiaparelli was at the helm of a social revolution through clothing. American Vogue, in 1927, presented her entire collection as Works of Art. "Dare to be different," Schiaparelli advised women, and she lived it to the height as a rebel against convention—social as well as fashion. Meryle Secrest, acclaimed biographer, captures Schiaparelli's rise to fame, her keen instincts—she was an astute businesswoman—and her incredible journey in launching herself into hats, hose, soaps, shoes, and handbags in the space of a few years. By 1930, her company was grossing millions of francs a year. As Secrest traces the unfolding of this dazzling career, she reveals the spirit that gave shape to this large and extravagant life: a woman—a force—whose artistic vision forever changed the face of fashion and redefined the boundaries of art. (Source: Knopf)
Loulou de la Falaise
By Ariel de Ravenel
Loulou de la Falaise is the first monograph to celebrate the life and work of the style icon. Renowned for her bohemian chic and daring style as well as for her lightness, nonchalance, and humor, Loulou de la Falaise was not only an influential fashion icon but also a breath of fresh air to the world of Parisian haute couture. The Anglo-French beauty modeled briefly for Diana Vreeland's Vogue before moving to Paris in 1972 to work alongside the iconic designer Yves Saint Laurent. For almost 40 years, de la Falaise would forge her professional reputation designing extraordinary jewelry and accessories both for Yves Saint Laurent and for her own line. This  volume is a life in pictures, with more than 400 images by legendary contemporary photographers.  (Source: Rizzoli)

The Fall Coat has to do a lot, and do it all at once—it has to be, of course, fashionable while also being functional, warm, cool, versatile, color compatible, and able to combat rain, wind, flurries, and possibly snowstorms. In other words, the Fall Coat is a fashion statement, but it also needs to be taken seriously. This season features an array of stunning trends: this autumn's unexpected colors, fabrics, and designs offer a wonderful opportunity to take the Fall Coat to another level. Here we share with you some of our high-caliber favorites.

Wool Coat with Leather Lapels by H&M
This 100% wool coat has its collar and lapels in leather. The concealed metal buckles at the front, tie belt at waist, side pockets, and vent at back add to its sleek elegance. And the combination of dark blue and black makes it an out-of-the-box color choice for fall. 
Jacquard Coat with Shimmer by Massimo Dutti
This knit coat in jacquard loom fabric is made in Italy in a wool and shimmer blend. It has a rounded collar, two side pockets, and front concealed press stud fastening. We love that though its rich, autumnal hues are predictable for the season, the added shimmer and sparkle liven up any outfit.
Band-Detail Long Coat, Pale Green by Givenchy
No, this Givenchy coat does not belong in the Spring Collection. The pale green palette is very much meant for fall. Falling below the knees, this longer coat has a banded yoke back, sharp shoulders, long sleeves, and a funky band detail that covers the front closure.
Chain Trim Coat by Moschino
Yes, those are chains. This black wool-cashmere blend coat from Moschino features notched lapels, a concealed front fastening, a flared style, long sleeves and an eclectic gold-tone chain trim.
October ushers in the very important National Breast Cancer Awareness Month. It also ushers in the "Buy Pink" consumer phenomenon. This month, women's magazines and e-zines produce beautiful editorial spreads showcasing lots of glitzy swag that comes with extra benefits: all (or some) of the proceeds generated goes to breast cancer research and charities. A noble endeavor indeed.
However, when it comes to swag of the jewelry kind, a notable lot of designers remind us that we don't have to wait until October of every year to pair philanthropy with jewelry. Neither must our jewelry-for-a-cause purchases be wedded to the color pink. In this week's Fashion Friday we spotlight four impressive women jewelry designers and women-led jewelry companies that have ongoing initiatives that combine jewelry with philanthropy: either the proceeds go to a specific charitable cause or customers are offered the chance to support their own initiatives. Philanthropy is beautiful indeed. 
1.
Jewelry for a Cause was founded in 2008 by a former lawyer and mother of two, Jessica Mindich. From the beginning, the concept was unique yet simple: design and create inexpensive yet fashionable pieces of jewelry that can be sold at a profit to raise money for various schools and charity organizations. The company now works with artisans from all over the world, helping them to create sustainable lives for their families through their crafts. The company is already responsible for providing more than $400,000 to worthy causes.
2.
Carolyn Rafaelian, the CEO, Founder, and Creative Director of Alex and Ani, created Charity by Design, which serves as a unique division of the company that focuses solely on giving to charitable organizations. Rafaelian creates customized symbolic charms (pictured left) that capture the essence of a charity. Proceeds are donated directly to the nonprofit organization.

3.
In 2002, with just $500, Kendra Scott launched a mini-jewelry collection that has grown today into a global brand. Scott has stayed committed to the company's founding philosophies— "Family, Fashion & Philanthropy." With three staples of her collection—Issie Hearts, Seton Lolley Necklace, and Susan G. Komen Austin (pictured left)—Scott donates 20 percent of the profits to specific causes. You can read more about the inspiration for her pieces here. 

.
.
4.
The Brave Collection is a line of jewelry handmade in Cambodia by talented artisans who come from underprivileged backgrounds or suffer from disabilities. Each piece in the collection is carved and woven entirely by hand. The company was founded by Jessica Hendricks, who spent time as an English teacher in Thailand and is using Brave as a platform to provide job opportunities to women in Cambodia.
In fashion and beyond, the color red always stands out. No matter what color you're wearing—black, tan, navy, chartreuse, or pink—add a pair of classic red shoes as a perfect final touch and you let the world know that you know how to step out in style. Even adding a simple pair of red loafers can elevate the weekend denim and T-shirt uniform we all find ourselves in. Trust us, red is a new neutral—and it has been for years! Even more, red is back for the Fall season. And as a Fall statement color, it just might be the queen! Here are some of our favorites to help you reboot this fall and amplify your dress code.

.
Designer: Stuart Weitzman

.
Designer: Manolo Blahnik
Designer: Sperry
Details: The feminine silhouette, suede details, and on-trend colors showcase autumn style. Features whip-stitch and tassel detailing and leather-lined footbed for added comfort under the foot.
Designer: Ivanka Trump
Details: Pointedly perfect, this is a must for every work and play wardrobe. It features a suede upper, manmade lining and sole, medium heel, and pointed toe.
We all know how to dress for work, a meeting, or lunch with our most fashionable friends. The question, however, is what to wear when you're running errands, popping out for breakfast, or just waiting to see what the weekend brings. Fortunately, we are living in a time when women on the go don't need to look like women whose sense of style is long gone.
Here are some alternatives to what used to be called slacks—a downer of a name if there ever was one. A pair of any of these will make you look forward to walking out the door.
'Uovo' Tie Front Cuff Ankle Pants, by Weekend Max Mara
Precise tailoring shapes this wool pair, finished with front pleats and a self-tie belt.
Self-tie belt with belt loop

Zip fly

Front pleats

Side slash pockets

Cuffed leg

Back button welt pockets
The Jersey Slouchy, by Eileen Fisher
This slouchy pant has a tapered leg. According to Eileen Fisher, it's "too chic to be this comfortable."
Front pleats, 1 1/2-inch waist with elastic in back, dropped angle pockets

Light and lustrous, with just the right amount of stretch

Approximately 27 1/2″ inseam

Washable
Flying Monkey Jeans, by Buckle

Don't let the model scare you away. These jeans work on mature women. They are truly high-waisted, they stretch, and they fit.
High rise

Zip fly

Stretch jean

Slimming through hip and thigh
Beaded Cropped Pant, by J. Crew
J. Crew says about these pants, ". . . it's the trim—hand-beaded in an angular pattern from the pockets to the side seams—that makes them so bewitching. They say the devil is in the details, after all."
Sits above hip

Fitted through hip and thigh, with a slim, ankle-length leg

Wool

Off-seam pockets, back welt pockets

Dry clean
Cashmere Sweats, by 10 Crosby Derek Lam
Yes, these are investment pants, but in midnight blue cashmere you won't see yourself coming and going, and you will have them forever.
—Elastic drawstring waistband

—Two pockets

—Ribbed cuffs. In midnight blue

—100% cashmere
It's Fashion Week in New York City (well, we'd like to think it's always Fashion Week in some part of the world!). As the fashion community salivates over next spring's attractions, we're continuing our focus this September on Jewelry. We believe that one of the easiest and most adventurous ways in which you can discover the power of your individual style is with lush jewels. Last week we paid homage to The Cuff—as a bold statement, a minimalist layer, a work of art, an architectural marvel. (See The Jewelry Edition—Cuff Love.) This week, we urge you to feast your eyes on another fabulous piece of statement jewelry: The Necklace.

Like the cuff, a stunning statement necklace (and by "statement necklace" we mean oversize, decadent, and unmistakeable) can add an instant zsa zsa zsu to an ensemble and re-energize even the simplest of day or evening outfits. It can also provide the most elegant finishing touch.

Here are our five must-have statement necklaces for the fall season. They include palettes for all tastes—neutral, red, gold, smoky blue, and classic black. Be forewarned, however: like the cuff, the statement necklace also functions as a work of wearable art. And remember, the bolder and more playful, the better! 
Designer: Kate Spade

Details: A pale palette with gold tones softens the striking silhouette of this necklace featuring a mix of clear and opaque crystals, mother-of-pearl details, a 14-karat yellow gold plate, and a lobster clasp.

Designer: ABS by Allen Schwartz Jewelry
Details: This colorful rondelle,  in neutrals of gray and copper spanning to vivid yellow, blue, and red, is strung in a wide sweep within a rose gold-tone mesh, for playful statement style.
Rock Candy Gelato Pendant Necklace
Designer: Ippolita
Details: Features  18-karat yellow gold, five-tiered pendant with cognac citrine/red agate/cognac citrine triplet, orange citrine/brown shell doublet, orange citrine, clear quartz/black shell doublet, and green gold citrine.
Phoenix Smoky Blue Tressage Necklace
Designer: Alexis Bittar

Details: Smoky blue strands of labradorite, aventurine, sodalite, pyrite form this tressage necklace with crystal embellished vine accents. A lux side clasp is set with clusters of jasper, labradorite and pyrite in textured gold tone bezels.

Designer: Nest

Details: A cluster of rich, African brass beads, with a statement collar style and gorgeously earthen appearance.

As a piece of jewelry there's probably nothing more classic and timeless than The Cuff. It can serve in many ways to complement a woman's multidimensional style—as a bold statement, a minimalist layer, a work of art, an architectural marvel.
Although the fashion blogs might tell us that cuff bracelets are the hottest trend for the fall season, the fact is, they have never gone out of style. Fashion legends Diana Vreeland and Coco Chanel, for example, always considered the cuff a staple because it can easily transition through the seasons and it adds an unmistakable elegance and class to an outfit. Case in point, our own Women's Voices for Change board member Colleen Caslin's beautiful handling of a Verdura cuff (featured below) as she was recently profiled and photographed in 1010ParkPlace.
As we wind down the summer and transition into a new season, here are the five pieces, carefully vetted (hard work for us!) from the designers' brand-new fall/winter 2014 collection, for which we're feeling some serious cuff love. Be forewarned, however: these pieces function as works of wearable art.

Designer: Alexis Bittar
Details: Hand-carved and hand-painted Lucite cuff with an edge of liquid gold tone metalwork.
Designer: Anndra Neen
Details: Polished gold-tone bangle with textured accents.
Maltese Cross Hinged Stone Cuffs
Designer: Verdura
Details: Amethyst, peridot, diamond, pearl, mammoth ivory, and gold (left).  Ruby, sapphire, diamond, pearl, black jade, and gold (right).
Designer: Michele Lerner
Details: Silver crafted in the image of enveloping wings that are stitched onto black leather.
Designer: Oscar de la Renta
Details: A sculptural, leafy cuff with 24-karat gold plated brass and faceted crystals.
"Most women, when they reach a certain point in their lives, are empowered and truly embrace their life. They aren't afraid to change and push boundaries, or they become complacent, and there's not the desire, or the theater in their daily life. Being comfortable in your own skin and not basing your feelings on someone else's attitude is important."
♦
As we wrap up summer, we asked several accomplished women of style whom we admire to come up with 10 Sweet Indulgences for the season. This week our invitation went to Susan Sokol—a renowned leader in the global fashion industry whose business acumen and exceptional taste have earned her a reputation as one of the fashion industry's most highly regarded executives. She has partnered with the founders of iconic brands in president and COO positions at Calvin Klein, Donna Karan, Michael Kors, Vera Wang, and J. Mendel.
Favorite Summer Destination: Bridgehampton continues to be my favorite summer destination. Its everlasting beauty, incredible topography, and gorgeous beaches make it a cherished place where I love being, especially during the summer season!
"A Shady Lane, Bridgehampton, New York." Image from Flickr via

Current Summer Reading: I just finally finished The Goldfinch, by Donna Tartt. I was totally immersed in this page-turner of a book. I am now onto The Orphan Train, by Christina Baker Kline; after only 10 pages I can tell it will be a satisfying read.
What to Wear to a Summer Party: I tend to lean more towards the casual side of dressing in the summer. I love James Perse's long bias-cut slip dresses in linen/viscose blend fabrics. They are simple, chic, understatedly sexy, look summery, and can be dressed up or down.

Favorite Summer Fragrance:  I wear Cristalle, Eau De Toilette by Chanel year round. Its light citrus scent suits me and is imbedded in my skin. At this point, it's difficult to change things up. I'm a classic girl when it comes to fragrances, so occasionally I will go all out and wear Chanel No. 5.

Necessary Summer Indulgence: I'm learning how to paddle board. Taking the time to learn it is an indulgence!

Favorite House Gift for a Summer-Weekend Invitation: Everyone loves rosé in the summer, so we bring a couple of bottles of chilled good rosé as a house gift.

Favorite Summer Entertaining Tip: Delicious food, using organic veggies, great background music, and keep the wine flowing.
"First Fruits." Image from Flickr via
Preferred Summer Accessories: I tend to wear a lot of white in the summer, and I bought a pair of Ted Muehling turquoise drop earrings that look great with almost everything I wear.
Ted Muehling – Turquoise Long Drop Berry Earring
Current Film on Your List to See This Summer: At the top of my list is Boyhood! Everyone I know who has seen the film has raved, and I am obsessed with seeing it as soon as I can!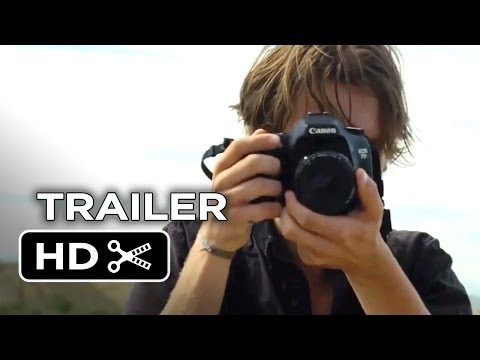 Susan Sokol's Fall 2013 Favorites

Susan Sokol, President and COO of J. Mendel, shares her decadent favorites for the fall.
As we are now in the throes of summer, we've asked several accomplished women of style whom we admire to come up with 10 sweet indulgences for the season. This week we invited Amanda Ross—an internationally renowned fashion director, stylist, costume and jewelry designer, and consultant for celebrities, film, TV series, and designers. She is known for the elegant, refined, and sophisticated eye  she has developed through her years as a staple in the fashion industry.
Amanda is the former Market Director at Harper's Bazaar U.S. Following this venture, she moved to L.A. to become editor at large of C Magazine. Now based in New York City, Amanda has worked as Consulting Fashion Director at Anne Klein and the Fashion Director for Departures magazine, where she had her own monthly column called "Uptown Girl." In October 2013 she launched her first jewelry collection with Grossé, in Tokyo. She is a N.Y.C. founding member of both the British Fashion Council and React to Film.  She sits on the Board of Directors at Free Arts N.Y.C. and is also actively involved in a number of charity projects.—Ed.
Favorite Summer Destination: Il Convento Santa Maria di Costantinopoli, Puglia, Italy.

Image via
.
Current Summer Reading: Rome, by Robert Hughes, and  The Idea of Him, by Holly Peterson.

What to Wear to a Summer Party: A little white dress, green metallic sandals, and Chloé by Clare Waight-Keller.
Favorite Summer Fragrance: Love, Don't Be Shy by Kilian. 
Necessary Summer Indulgence: Talenti gelato and caramel sauce from Laduree.

Preferred Seasonal Spa Fix: Pedicures by Bastien Gonzalez.

Favorite House Gift for a Summer-Weekend Invitation: Chocolate covered ginger slices from Laduree.

Geranium Leaf Body Cleanser
Favorite Summer Entertaining Tip: Keep dessert simple with Melt Chocolate from London, or watermelon.
Preferred Summer Accessories: Grecian flat sandals by Manolo Blahnik.

Tarren Grecian Sandle by Manolo Blahnik

.
Current Film on Your List to See This Summer: Woody Allen's latest, Magic in the Moonlight.