Being smart about your fashion app game goes beyond Instagram and Pinterest. Here are some of the savviest fashion apps for both the techies and the style-conscious.

RELATED: Fashionable Women Over 40 to Follow on Instagram
Rent The Runway
For the budget conscious fashion lovers, Rent The Runway allows you to loan the latest beauties from the runway without having to actually buy anything new. We love that the app allows you to choose from thousands of designer dresses and accessories (think Badgley Mischka, Kate Spade New York, Halston Heritage and more) and they take care of the dry cleaning!

Vogue Runway
The Vogue Runway fashion app is the ultimate fashion authority. What you get is unlimited access to global fashion shows — the latest ready-to-wear, couture, resort, pre-fall, and menswear collections. The Vogue Runway app also includes a complete archive of more than 12,000 fashion shows and more than 1 million runway photos dating back to 2000.
RELATED: Favorite Looks from New York Fashion Week
Polyvore
If you love going to Polyvore site, you'll love the app just as well. Polyvore helps you discover outfit ideas, style your own looks and shop products you love from the world's top brands and retailers.  "If you're ever in an 'I have nothing to wear' mood, this app comes in handy," says Harper's Bazaar.
RELATED: Five Women Jewelry Designers Of Note
On Monday, May 2, the Metropolitan Museum of Art will host another iteration of the MET Gala — the star-studded precursor benefit for the museum's annual Costume Institute exhibition. In the fashion world, the first Monday in May is known as the biggest day of the year, or its "Super Bowl Sunday"as many call it. This year, the exhibition, "Manus x Machina: Fashion in an Age of Technology" will focus on the dichotomy between handmade haute couture and machine-made fashion.
In tandem for the unveiling of the anticipated 2016 exhibition, the new documentary, The First Monday in May (released April 15 and in theaters now ) takes a candid look at the the Costume Institute's preparations and dramatics as it prepared for last year's ambitious exhibition "China: Though the Looking Glass" and its ultra gala.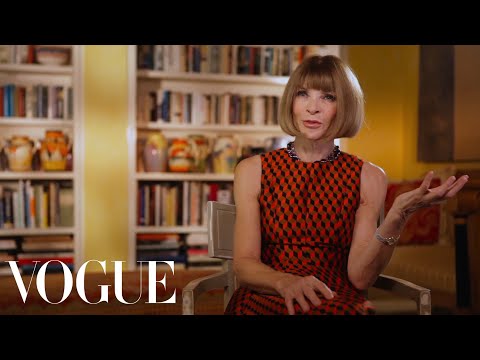 "With unprecedented access, filmmaker Andrew Rossi captures the collision of high fashion and celebrity at the Met Gala, one of the biggest global fashion events chaired every year by Vogue editor in chief Anna Wintour. Featuring a cast of renowned artists in many fields (including filmmaker Wong Kar Wai and fashion designers Karl Lagerfeld, Jean Paul Gaultier and John Galliano) as well as a host of contemporary pop icons like Rihanna, the movie dives into the debate about whether fashion should be viewed as art." (Read more)

RELATED: The Documentary 'Iris' Captures a Rare Bird Indeed
The runways last fall prepped us for what would be trending for the spring season. Surprisingly, but quite provocatively, abundant shades of red – considered more of a summer/fall color — showed up in designer collections. Although it's not a predictable spring hue, a pop of red never disappoints to illuminate and make any outfit vibrant. Our friends at MORE magazine are calling this trend "Scarlet Fever," declaring, "Crimson, cardinal, flame, ruby, tomato, claret. This bold, fiery hue dates back to cave art, and its power endures today." Here are some red hot ideas from our favorite designers' spring collections to enhance your wardrobe.

Jewelry, we agree, is an art form. And the jewelry designer is an artist. 
On April 11, the Museum of Arts and Design (MAD) in New York City will once again reveal a bounty of jewelry loot in the aptly titled, LOOT: MAD About Jewelry, its annual exhibition and sale featuring designs from more than 40 emerging and acclaimed international jewelry artists. Now in its 16th year, LOOT has become known as the ultimate pop-up shop for contemporary artist-made jewelry, where jewelry enthusiasts, of both the modern and traditional aesthetic, have the rare opportunity to view and acquire pieces from some of the most innovative creators in the field.
LOOT inspired us to think about the talented women designers who inspire our jewelry wishlists with innovative and stunning designs. Here are five women who honor craftsmanship, a passion for color, and a belief in jewelry that is timeless. And, remember to follow these fabulous women on Instagram!

RELATED: Priceless–Verdura Jewelry at 75
MONICA VINADER
Monica Vinader is a British luxury jewellery brand with wearable, contemporary pieces to style, stack and personalize with engraving. At her debut in 2008, Monica Vinader won Brand of the Year at the UK Jewellery Awards.
RELATED: Artist and Designer Susan Ritter Finds Beauty in the Natural World
DANNIJO
The Snyder sisters, Danielle and Jodi who form DANNIJO, are passionate about jewelry design and philanthropy. Since its inception in 2008, DANNIJO has advocated creating sustainable economic opportunity for women in underdeveloped areas of the world. All DANNIJO.com packaging is handmade in Rwanda as part of their women's empowerment initiative in parternship with Indego Africa.
Not only does Spring signal a fantastic new fashion season, it also welcomes a slew of new and enticing fashion stories, histories, memoirs, and look books. Here are five fabulous books newly released this March that feature everything from break out stars in jewelry design to a behind-the-scenes look at New York Fashion Week.

(Click on the book image to purchase on Amazon.com and help support Women's Voices' mission.)
Pamela Love began making jewelry in 2007 in a closet studio space in New York City's garment district. She quickly won a CFDA award and her collection was soon stocked by boutiques around the world. Love's creations are deeply spiritual and intuitive, influenced by astrology, alchemy, botany, and the materials and textures of the American Southwest. Her inspirations are steeped in folklore and she incorporates traditional tribal artisan patterns from North Africa, Mexican folk art, and medieval European iconography into her designs. In this personally curated monograph, Pamela Love: Muses and Manifestations, Love presents intricate still life compositions of her jewelry with objects and ephemera, juxtaposed with photographs from her collections and snapshots from her travels.

Frida Kahlo was not only an iconic artist but also a daring fashionista whose unique style continues to inspire and influence the worlds of fashion, media, and art today. Fashion is an optical effect that Kahlo employed with shrewd intelligence and artistic intention, and her original, multicultural aesthetic made her the center of attention wherever she went. Frida Kahlo: Fashion As The Art of Being is a vibrant tribute to Frida Kahlo's bold character, style, art, and fashion and reflects the kaleidoscopic ways her unique story and personality have been interpreted and adapted as few others in our time.
RELATED: The World of Frida Kahlo
This spring, the hottest trend is the opposite of the predictable florals and pastels. Instead, it's the simple and elegant black and white that is causing all the buzz again — but with a twist. Graphic patterns in black and white are all the rage and are giving the classic look a 21st century edgy upgrade. Yet, it still maintains the minimalist look we all love when we don a black and white pairing. Here's some of our favorite pieces featuring the graphic black and white.

RELATED: Ode to Black on Black Friday
Kate Spade
Emerson Place Phoebe Tote
What is the plus-size woman's place within fashion?
This is the question a recent exhibition, Beyond Measure: Fashion and the Plus-Size* Woman examined. Produced by the Masters of Arts Candidates in New York University's Visual Culture: Costume Studies Program, the exhibition used a collection of objects coupled with the perspectives of designers, manufacturers, the general public, and "plus-size" women to explore what it called a "complicated cultural construct."

The exhibition was on view from January 13th to February 3rd of this year. However, the online guided tour component is still accessible with a treasure trove of audio and visual guides.
RELATED: The Elusive Quest for Healthy Self-Esteem
Undoubtedly, the term "plus-size" is a burdened one. So much so that the curator of the exhibit, Tracy Jenkins, clarified exactly what they mean in using the term.

The fashion industry has played an undeniable role in enabling the stigmatization of larger women's bodies. Despite consumer needs, plus-size fashion has traditionally been given little sartorial energy. Yet women of all physiques have had to clothe themselves, and thus have stood somewhere in relation to the fashion system. The plus-size woman's place within the history of the body and her space within the fashion industry . . .  emphasizes her relationship to gender and body politics as well as cultural attitudes toward beauty and health.
Earlier this week, we saw the women of Hollywood get glam for the 88th Annual Academy Awards. Elegant silhouettes and bold colors were the trends on the red carpet. Here are our picks for the Best-Dressed Women at the Oscars.
Charlotte Rampling in Armani Privé
Priyanka Chopra in a Zuhair Murad dress and Lorraine Schwartz jewelry with Rauwolf clutch
RELATED: The Fashionable Women in TV
.
Cate Blanchett in an Armani Privé dress and Tiffany & Co. jewelry Read More »
RELATED: Movie Review: 'Carol' — A Love Story
Last week, in part one of our "Favorite Looks from New York Fashion Week," we reported that as New York Fashion Week (NYFW) came to a close, the fashion pages and blogs were abuzz with reviews of the latest unveilings from top shelf designers of what to look forward to for the Fall 2016 season. What we saw included collections that lingered on abstract prints, geometric shapes, palettes in pink, and flowing silhouettes.
In part two of our recap of NYFW 2016, we share a second round of favorites from the collections of Calvin Klein, Vera Wang, Michael Kors, and Vivienne Tam. 
Calvin Klein | calvinklein.com
This season, the Calvin Klein Collection represented a sensual exploration of urban eroticism, deconstructed proportions and luxe fabrics. The interplay between his and hers dressing continues to be key, with suits comprised of precisely tailored jackets and soft wide leg trousers. Light and sultry shift dresses are emphasized by deep v necklines and unraveled hems. Inspired by the unfettered nature inherent in both the city and the wild, the collection features an unexpected assortment of plaid, Prince of Wales check, and pinstripe prints as well as oversized faux fur collars and gloves and digital coyote, lynx and skunk prints. (Source: Calvin Klein Collection)
Vera Wang |  verawang.com
As New York Fashion Week (NYFW) comes to a close, the fashion pages and blogs were abuzz with reviews of the latest unveilings from top shelf designers of what to look forward to for the Fall 2016 season. It was this headline from Vanessa Friedman at The New York Times —"The Thinking Woman's Runway"—that had us talking and well, thinking, of the new trends in fashion for the modern woman.
To remind us of the point of fashion shows, particularly how we position them as a priority against the backdrop of a nation embroiled in larger and consequential matters, namely, Supreme Court nominations, presidential elections, Friedman offers:
At their best, shows are an opportunity for designers to have a say: to put clothes out there the way they want them to be seen, without the mediation of retailers (who decide what to buy) or stylists (who decide what to combine with what) or critics (who pick their own adjectives) or even consumers. They are a thesis statement, a position paper.

Shows are not — and this may sound weird, but it is true — about clothes. They are about ideas; the clothes just express those ideas. Or they should.
The various "thesis" statement put forth by designers at NYFW, aka their ideas of how a woman ought to move through the world included collections that lingered on abstract prints, geometric shapes, palettes in pink, and flowing silhouettes. Here are some of our favorite looks from the Fall 2016 collections at New York Fashion Week, thanks to our favorite fashion Instagrammers.

Zero & Maria Cornejo | zeromariacornejo.com

Carolina Herrera | carolinaherrera.com

.Next Page: Oscar de la Renta, Narcisco Rodriguez, and Prabal Gurung.  Read More »
Many of you are still talking about our article earlier this week, "Sex Every Day At 60," where a wife shared how an experiment to give her husband sex every day for the month of February strengthened both the physical and emotional intimacy within their marriage. There were some rules, she told us: "We both needed to up our game in terms of looking our best at home, not just for Saturday night out. I bought new lingerie. He bought a new Cary Grant–looking velvet robe and some silk PJs for lounging."
In tandem, we wanted to know what real women are wearing this year for Valentine's Day? By "real," we don't mean what the glossy ads tell women they should be wearing. We mean what women are actually putting together for themselves. For the answer to that, we turned to the Instagramming Women who, in their roles as their own stylists and experts of their own bodies, are putting together their own fabulous lingerie edits and sharing it with the world. As Valentine's Day gets closer, here are our favorite Instagram posts from the past few days. We have to say, we are swooning over Ms. @judithlingerie for rocking a handmade kimono—just the kimono!
And for more from our Instagramming Women series, see  "Fashionable Women Over 40 to Follow on Instagram."
We know everyone has their feelings about Valentine's Day—some of us love the romance of it all and some of us find the pressure to find the "perfect gift" too overwhelming. Whatever side of the fence you're on, we still think you'll adore these pretty love-filled things, fitting for all budgets, that might be the perfect trinket for your significant other.
We've selected something for each of the personality types you're in love with—the Wordsmith, Foodie, 'Old School Music' Lover, Literati, and World Traveler. And remember, the whole point of the gesture is to show the one you love your appreciation. That gesture can come in the traditional flowers and chocolate (even better when coupled with lingerie) or, it can come in innovative ways like the Love Tokens we feature below or the Customized Latitude Longitude Cufflinks.

The Wordsmith: Love Tokens ($12)
.
.
The Foodie:  Indigo Dream Sushi and Sake Set for Two ($80)
Next Page: Gifts for the 'Old School Music' Lover, the Literati, and the World Traveler Read More »
Not only are these women over 40 considered "fashionable," but their presence on Instagram makes them stylish techies and social media wizards! The app is teeming with women with advanced style and substance, not to mention thousands of dedicated followers who comment and weigh in daily on their photo posts. And, the personal brand of style emanating from these instagramming women comes in all varieties—from casual to work-ready to artistic to bohemian. Here are the women of style we think you should be following on Instagram.

                             This stylish lady and designer Beatrix Ost is not to be missed.
                                          RELATED: Apps to Help You Get Organized
Ava DuVernay is a writer, producer, director and distributor of independent film. Read More »

The Women of ELLE Magazine's February 2016 "Women in TV Issue" (click photo to enlarge)

In its February issue, ELLE magazine features another stunning edition (its 6th) of Women in TV. This year's fabulous five include: Priyanka Chopra, Viola Davis, Olivia Wilde, Julia Louis-Dreyfus, and Golden Globe Winner Taraji P. Henson. On why this year's crop of television women are revolutionary, the 50-year-old Tony and Emmy-award winning Viola Davis shared with ELLE's editors:

"We've been fed a whole slew of lies about women." By TV standards, "if you are anywhere above a size 2, you're not having sex. You don't have sexual thoughts. You may not even have a vagina. And if you're of a certain age, you're off the table."
RELATED: TV Review — "How to Get Away With Murder"
Not only did ELLE choose a selection of actresses who demonstrate that women on TV are multi-dimensional women of style and substance who can play equally complicated characters, they also got it right choosing three women of color for the special covers. Priyanka Chopra of "Quantico," Viola Davis of "How to Get Away With Murder," and Taraji P. Henson of "Empire" get their shine as leading women and stellar examples of how women of color are thriving on the not-so-small screen. READ MORE

Michelle Obama at the 2016 State of the Union address in a Narciso Rodriguez dress. (CSPAN)

You might have seen the headlines coming out of this week's State of the Union address about First Lady Michelle Obama and the stunning dress she wore — a sleeveless banded-bodice marigold-colored wool crepe midi dress from the Fall 2015 Narciso Rodriguez ready-to-wear collection. And because she is a style icon, the choice to show marigold some love gave many a fresh take on how to wear what is usually regarded as a spring/summer color.
The dress is already sold out. Actually, it sold out on Neiman Marcus' website before President Obama's speech was finished — proving the purchase power of this very influential First Lady. Though the dress was originally priced at $2,095 on NeimanMarcus.com, it was reduced to $628.
The choice to wear the designer Rodriguez was a full-circle moment for FLOTUS. He has been a favorite of hers from the beginning of the Obama presidency. She wore a red and black dress he made especially for the 2008 election night, as well as a burgundy dress for the president's first State of the Union in 2009. It seems a fitting bookend to wear the designer again as the First Lady attended her final State of the Union. He's been with her from the beginning. READ MORE